In European countries the standardization for recharging recharges on public recharging points or for public use has been implemented.
In this way the electric user will be able to find the charging socket always suitable for his needs.
Do not risk not having the right plug!
Here are the most common types of socket: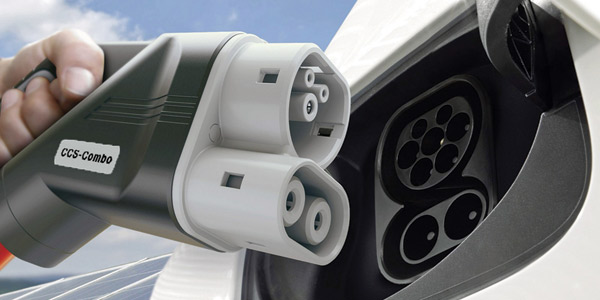 CCS (Combined Charging System) o Combo2
For direct current DC
Mode 4
The AC socket is in fact constituted by the Type 2, integrating two contacts for the DC at the bottom.
This system is adopted by European car manufacturers and is becoming the standard for high power recharges (from 50kW upwards) in Europe and US.