The Eagle photovoltaic panel series with power classes up to 270 Wp is the 60-cell panel of its most powerful type on the market.
JinkoSolar Eagle 270 Wp: First PID-free module in the world
In addition to high performance, the Eagle panel is the first PID-free photovoltaic module with certification that meets the 85°C / 85% RH requirements.
Thanks to these features, it guarantees maximum product reliability even in the most extreme conditions.
This product thus establishes a new standard for photovoltaic systems in terms of reliability and performance.
Some of the main features:
Output power up to 270 Wp
PID free
Snow / wind loads up to 5400 Pa
Excellent performance in low light conditions
Anti-fog and ammonia protection
Discover JinkoSolar Eagle module
PV Modules, Jinko Solar
Jinko Solar: Eagle JKMXXXPP-60 – 4 bus bar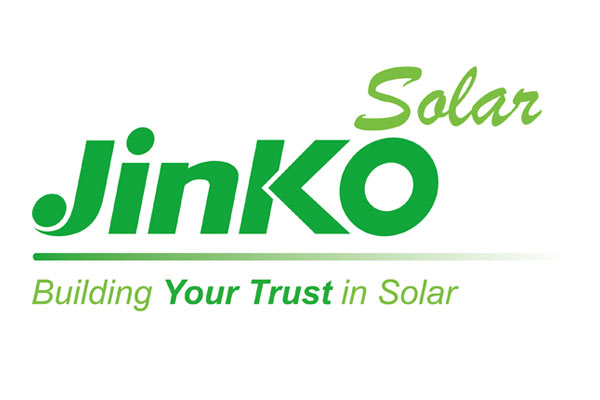 ---
JinkoSolar modules from the Eagle series are the world's first PID-free modules, with 85 ° C / 85% RH conditions.
The modules are designed to give maximum performance even in high temperature and humidity situations.
Thanks to power classes up to 270Wp, Eagle is the 60-cell type most powerful in the market.
Datasheet
Datasheet English
PID Free
The absence of PID guarantees the collection of your system.
High Power Module
The 60-cell polycrystalline module achieves a power output up to 270Wp, one of the most powerful modules currently available on the market.
Resistant to the most difficult atmospheric conditions
Tested for snow / wind loads up to 5,400 Pa, it is able to withstand the toughest weather conditions.
Maximum performance with poorer light conditions …
Thanks to an optimized design of solar cells and encapsulation material, the new Eagle module offers excellent performance in low brightness conditions.
… and with ammonia and fog
Anti-ammonia and anti-fog salt protection guarantees maximum performance in agricultural or coastal areas.
Jinko Solar: Eagle JKMXXXPP-60 – 4 bus bar
was last modified:
September 13th, 2018
by
Model
JKM270PP
No.of cells
60 (6×10)
Cell Type
Poly-crystalline
Dimensions (L x P x H)
1.650 × 992 × 40 mm
Weight
19,0 kg
Output Cables
TÜV 1×4.0mm2, Length: 900mm or Customized Length
Junction Box
IP67 Rated
Front Glass
3.2mm, Anti-Reflection Coating, High Transmission, Low Iron, Tempered Glass
Frame
Anodized Aluminium Alloy
Specification
Maximum Power (Pmax)
270
Short-circuit Current (Isc)
9,09
Open-circuit Voltage (Voc)
38,8 V
Maximum Power Current (Imp) [A]
8,52
Maximum Power Voltage (Vmp) [V]
31,7
Module Efficiency STC [%]
16,50
Jinko Solar: Eagle JKMXXXPP-60 – 4 bus bar
was last modified:
September 13th, 2018
by
JinkoSolar Polycrystalline 270 Wp Eagle Photovoltaic Panels
was last modified:
January 9th, 2019
by