The Huawei SUN2000-185KTL-H1 inverter is a utility-scale inverter designed for large multi-megawatt systems.
The AC side output voltage is 800V to reduce losses in connection to the dedicated medium voltage transformer.
Dually, even the DC side has a maximum input voltage higher than the standard, and thanks to its 1500V, the 9 MPPT inputs each of which can accommodate 2 strings can be well configured with the MPPT range between 550V and 1500V.
The input current of every single MPPT is 26 A to adapt to current and future modules with large cells designed specifically for systems of this type.
Installation times and costs
Given these characteristics, the 3 disconnectors (one every 3 MPPT) and the integrated type 2 arresters, the string panels are superfluous to reduce costs and installation times.
Still, in the philosophy of reducing time and costs, the Smartlogger 3000A datalogger can be connected via MBUS conveyed waves to avoid the RS485 line which could also introduce harmful overvoltages to the inverter if not adequately protected.
Huawei Smart I-V Curve Diagnosis function
Through the monitoring portal, it is possible to carry out O&M operations remotely through the precious function included Huawei Smart I-V Curve Diagnosis which is also compatible with double-sided modules, often used in systems of this size.
Commissioning
Commissioning takes place via app, either via the Bluetooth or WLAN module (to be purchased separately) or more simply if with an Android device by connecting directly with a USB cable.
The dimensions and the reduced weight for an inverter of this power, the quick connectors for both the direct and alternating side, the degree of protection IP66, the operating range between -25°C to +60°C and the lack of power derating up to 4000m SLM allow the installation of this machine practically anywhere in the world.
Commercial inverter Huawei, Huawei, Inverter, Photovoltaic inverter
Huawei three-phase SUN2000-185KTL-H1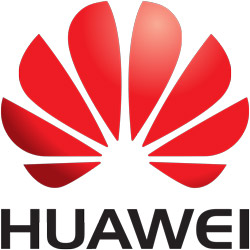 ---
SUN2000-185KTL 1500V three-phase inverter for commercial systems with a maximum efficiency of 99.03%. With 9 MPPT to ensure greater configuration flexibility.
9 MPPTs for versatile adaptions to different layouts
18 strings intelligent monitoring and fast trouble-shooting
Max. efficiency 99.03% , EU efficiency 98.69%
Datasheet
Complete documentation
SUN2000-185KTL-H1 three-phase inverter for large systems with 9 MPPT and 18 strings. Multi-MPPT design reduces problems caused by partial shading and dust.
The fuse-free product reduces the risk of fire and O&M costs.
Greater performance and efficiency, the updated algorithm as well as a self-learning function allows you to track the highest power peak for better production.
Max DC voltage: 1500 V
Max AC apparent power: 185,000 VA
9 MPPT massima flessibilità
18 monitoraggio intelligente delle stringhe e risoluzione rapida dei problemi
Max. efficiency 99.03%, EU efficiency 98.69%