The Plan for green energy in Germany was stipulated with a lot of aims, the most important is regarding the decrease in greenhouse gases. In fact, during 1990 had been reached really high values of CO2 levels. For this reason, Germany and a lot of the other member states decided to program some measures to decrease them.
Renewable energy: a solution against greenhouse gases
In the particular case of Germany, this state has projected to reduce the CO2 levels of a value of 55% by 55% respect the ones that were registered in 1990. In addition, Germany has established a decrease of at least 70% by 2030, and at least 80-90% by 2050.
All of them are very good standards, and to reach them, Germany must invest in renewable energy sources with a low impact on the environment. One of this solution could be solar energy.
2500 MW of solar PV per year,  the environment thanks
The guideline to follow to reduce the CO2 levels is the renewable energy one. In this case, Germany could be a state with a lot of potential for the photovoltaic. Investing in solar panels installations could be a solution that will cover a really good percent of the final gross consumption of energy.
The projections say that solar PV will arrive, for the electricity sector,  to a value of the 8,6% by 2021 and to 11,9% by 2030.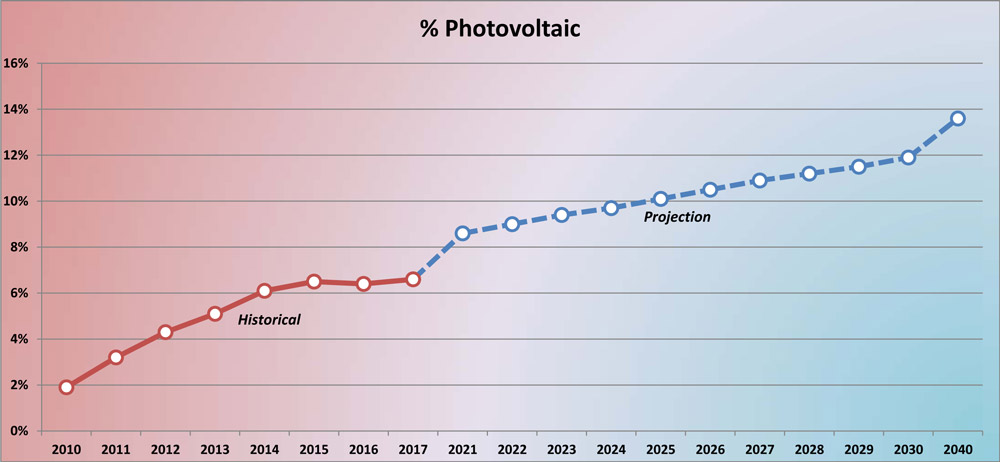 With this target, Germany has decided to increase the power of solar PV installed per year, of 2500 MW.
The most important measures that this state has projected to introduce are two in particular:
For the photovoltaic system with a capacity of 750 kW or more, every year will be introduced 600MW in call of tenders
Besides the 2500 MW per year about the target, Germany has decided to program some special call of tenders in order to introduce 4GW additional, in a period between 2019 and 2021.

An increasingly renewable future
Mainly, solar PV is not the only solution for renewable energy in Germany. There are also some other possibilities that this state must be considered in order to reach the RES percent target.
In particular, the objective is to reach a percent of the 18% by 2020 and 30%  by 2030, for RES coverage respect of the final gross energy consumption.
In addition, the percent of RES for the electricity sector will reach 40-45% by 2025, 55-60% by 2030 and at least 80% by 2050.