Wallbox's Pulsar Plus EV-chargers with the latest firmware update available feature the new intelligent Eco-Smart function.
To take advantage of this new smart charging method for your e- car, you will have to install the compatible meter in order to use your own PV system to charge the e-vehicle.
There are two working mode of the Eco-Smart function:
Full Green: Pulsar Plus detects when there available  energy from the PV system in the house to give to the e-car the minimum charge, in this way the recharge will be 100% green and free.
Eco: Plusar Plus will combine the excess energy from the photovoltaic system with the energy taken from the grid, in this way the machine will be charged in the shortest possible time at the lowest possible cost.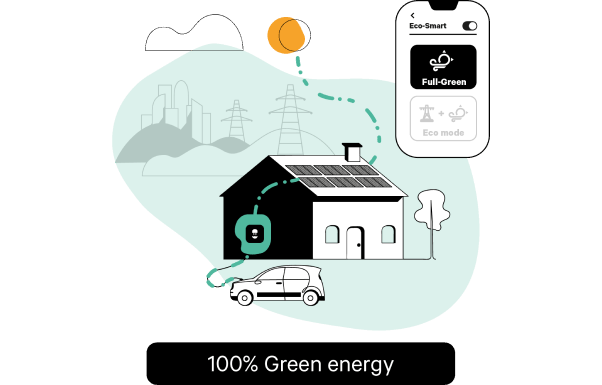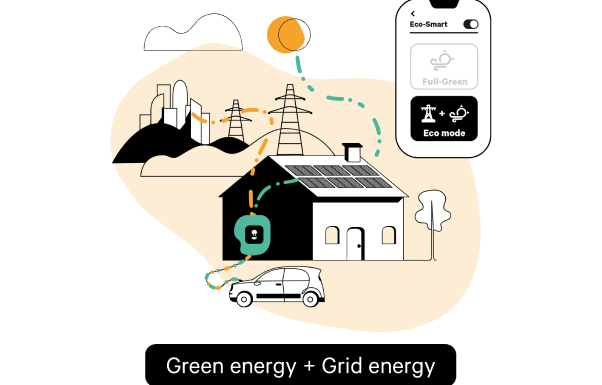 How to update Pulsar Plus
The Pulsar Plus update is simple, in practice it will be enough to download the update on your smartphone equipped with the myWallbox app and in this way you can take advantage of the Eco Smart photovoltaic charging function in addition to the remaining energy management and planning functions and of course, keep Pulsar Plus under control and log refills.
Energy Mobility, Wallbox
Wallbox: Pulsar Plus
---
Intelligent charging system for electric vehicles. Compact and intuitive product, which is suitable for both private and public environments. Available in both single-phase and three-phase versions, respectively in the 7.4 and 22 kW sizes.
Power boost
Connectivity
Connector Type 1 or Type 2 (7.4 kW) / Type 2 (11 kW y 22 kW)
Datasheet
Complete documentation
Available in 7.4 kW single-phase and 22 kW three-phase model, this electric car charger has several features:
Connection via Wi-Fi or Bluetooth
Compact design
LEDs indicating the operating status
Integrated protection against DC leakage
Ready for Power Boost and Power Sharing functionality
This product is available with a Type 2 socket with Mode 3 charging mode. The cable is integrated and can be 5m or 7m.
It has an IP 54 degree of protection and the communication interface is based on the My Wallbox platform, which can be used via the web portal or APP