FIMER offers a range of three-phase inverter for residential situations: TRIO 5.8 / 7.5 / 8.5-TL-OUTD.
High efficiency and monitoring capability for all products
These photovoltaic inverters ensure high performance combined with ease of use and installation, even with integrated monitoring and control systems.
Conversion efficiency is guaranteed by a wide range of input voltages and MPPT trackers, single MPPTs in model 5.8 and dual MPPTs in models 7.5 and 8.5.
Thanks to these features, the inverter installation phase is very flexible, allowing you to achieve optimal power output.
Power control and monitoring functions can be integrated into inverters without the need for external components.
It is also possible to have an expansion card that integrates an Ethernet data logger for tracking data locally or remotely.
Features of FIMER Residential Three-Phase Inverters
DC/AC conversion unit with three-phase and non-transformer topology
Double input section with double MPP for models 7.8 and 8.5 to guarantee maximum performance even in case of strings with different orientations
Flat efficiency curves that guarantee the best performance at any level of delivery
Wide range of input voltages
It is possible to update the inverter remotely
FIMER, Inverter, Photovoltaic inverter, Residential inverter FIMER
FIMER TRIO-5.8/7.5/8.5-TL-OUTD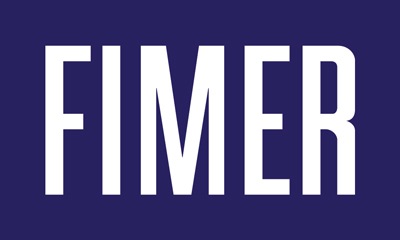 ---
TRIO-5.8/7.5/8.5-TL-OUTD three phase inverters are ideal for all residential application since they offer high performance and ease of installation.
Thanks to an efficiency conversion of 98% and thanks to a wide input voltage range, TRIO inverters offer a technological level for commercial applications applied on residential scale.
AC/DC conversion unit with three-phase type bridge
Type without converter
Double entry section with independent MPPT tracking on TRIO-7.5/8.5
Outdoor casing for use in any environmental condition (IP65)
Models: TRIO-5.8-TL-OUTD – TRIO-7.5-TL-OUTD – TRIO-8.5-TL-OUTD
Datasheet English
Complete documentation
TRIO-5.8/7.5/8.5-TL-OUTD string inverter from 5.8 to 8.5 kW
High technological level
Type without converter, wide input voltage range with double MPPT (TRIO 7.5/8.5) allows an optimal energy collection even in the case of strings oriented in different directions. Flat efficiency curves, or high yield in the entire range of input voltage and output power.
Monitoring
Plug and play Power Management Unit (PMU) expansion cards for the connection of external environmental sensors and second RS485 with Modbus protocol.
Ethernet card for monitoring both locally, using an integrated webserver, and on a Web portal (compatibility with Modbus/TCP)
Inverter update remotely and reactive power control
Three-phase Inverter ideal for outdoor use
Natural cooling mechanical structure with protection for outdoor IP65 applications that ensure maximum reliability in all installations. Practical and intelligent access to the connection area thanks to the sliding front panel that does not need total removal.
Technical data
Models
TRIO-5.8-TL-OUTD
TRIO-7.5-TL-OUTD
TRIO-8.5-TL-OUTD
Rated input DC power
5950 W
7650 W
8700 W
Maximum absolute DC input voltage
1000 V
Number of independent MPPTs
1
2
MPPT voltage range DC
320…800 V
–
–
Maximum DC input current for each MPPT
18.9 A
30.0 A / 15.0 A
Tipo di connessione AC alla rete
Three phase 3 wires + PE or 4 wires + PE
AC type of connection to the grid
5800 W
7500 W
8500 W
Degree of environmental protection
IP 65
DC type of connection/td>
Quick coupling PV connector 3) / Screw terminal block in standard version
AC type of connection
Screw terminal block, M32 cable press/td>