LG's NeON® R Q1C-A5 monocrystalline photovoltaic panel, launched in 2017, is currently the LG module with the highest performance, efficiency and stability in all weather conditions.
Available in powers from 360/365/370 Wp
Main features NeON® R:
– New structure with cells without front contacts
– Power warranty extension
– Improved temperature coefficient, more power on sunny and hottest days
– Excellent power output even in conditions of partial sunshine
– Frame with extremely strong reinforced structure
– Suitable for limited spaces thanks to higher efficiency and power
60-cell structure with innovative design
The cells of the photovoltaic module NeON® R produce more energy thanks to the N-type front side without bus-bars that exposes it entirely to the light without shadow zones or reflections given by the electrodes.
The bus-bars are placed only on the back of the cell. Compared to the 3 or 4 bus-bars in the standard panels there are 30 bus-bars that reduce the loss of electricity and give the module a highly aesthetic appearance.
25 year warranty on product and performance
Already in 2017 it improve a 25-year warranty on both the product and the power, today the Pmax power warranty has been further improved, during the first 5 years 98%, from the 5th year 0.4% of annual degradation and from the 25th year is 88.4% guaranteed. (This applies to all modules produced after July 1, 2017).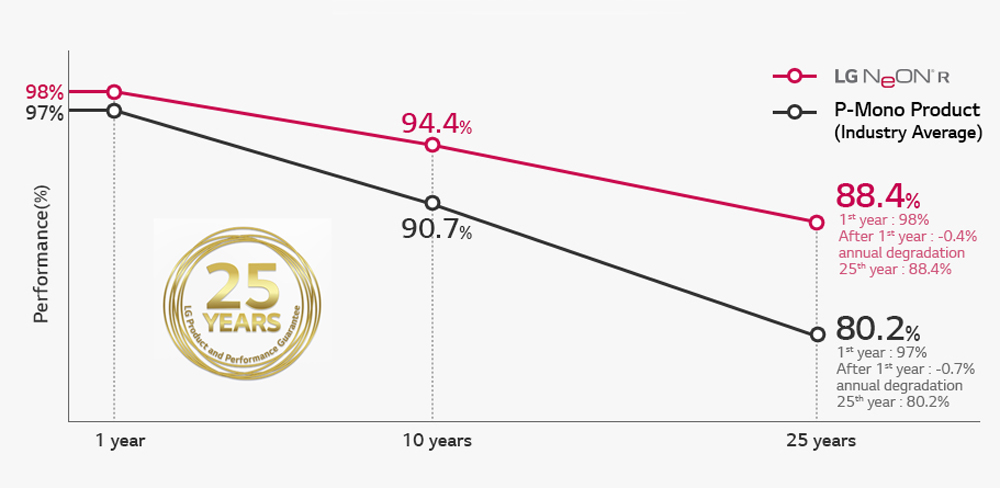 TOP Brand PV Modules 2018 for excellent quality and high performance in all weather conditions
NeON® R Q1C-A5 in strong sunlight conditions maintains its peak performance, without reductions due to high temperatures. This feature and the quality of the product, for the fourth time in a row, in 2018 awarded the LG solar modules with the "TOP BRAND PV" brand.
Extremely durable reinforced frame
This photovoltaic panel is able to withstand loads up to 6.000Pa on the front (equal to an accumulation of normal snow of over 1.8m in height) and up to 5.400Pa on the back (equal to a wind speed up to 93m / s , similar to that of Hurricane Katrina 2005: 75m / s).

Performance and greater power
NeON® R Q1C-A5, thanks to its high performance and higher power, is a photovoltaic module ideal for installations on limited spaces.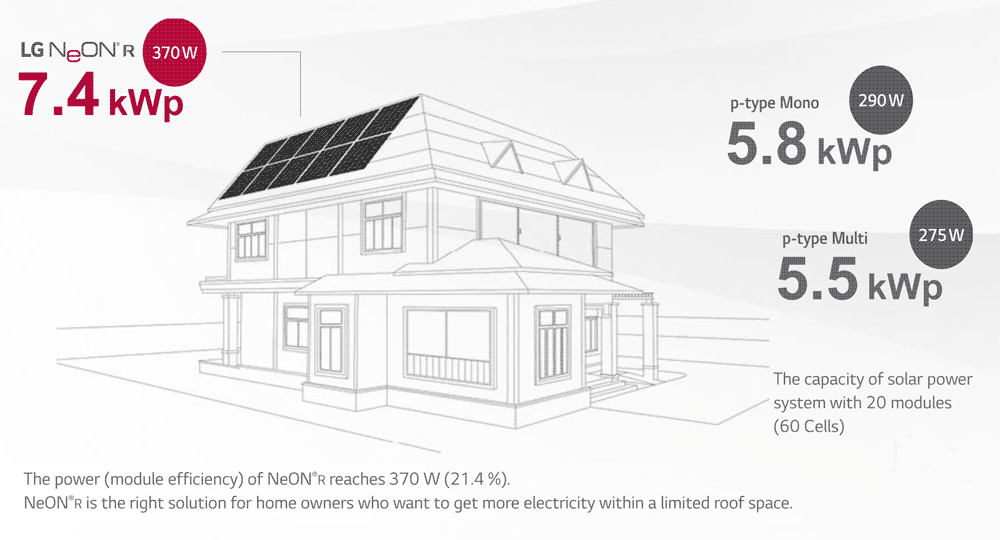 LG, PV Modules
LG: NeON R Q1C-V5 – mono 60 cells – 380 Wp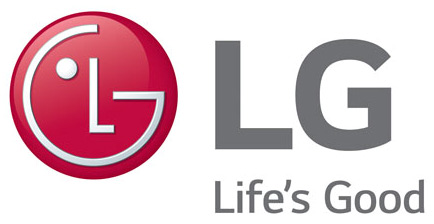 ---
LG NeON® R monocrystalline photovoltaic module of 60 cells with high performance and maximum power 380Wp.
The innovative cell structure without standard busbars on the cell front, improving performance and reliability.
Linear Warranty: 25 yrs
After 25 years minimum power make sure 90.8%
Available models: 380 Wp
Datasheet English
Datenblatt Deutsch
Fiche technique Français
Hoja técnica Español (EU)
Complete documentation
A 60 cell N-type monocrystalline module, aesthetically innovative and with an exceptional power of up to 380 Wp, is an optimal solution for any roof and need.
Strong design, powerful performance
The busbars on the new LG NeON R were mounted on the rear of the cells to expose the entire front side to light and therefore generate more electricity. LG creates an innovative and aesthetic
cell design by incorporating 30 rear-side busbars instead of the 3 or 4 standard busbars on the cell front, a revolutionary approach that guarantees outstanding module performance.
Powerful Design, guaranteed robust
With reinforced frame design, LG NeON® R can endure a front load up to 6,000Pa (represents snow height of normal snow of more than 1.8 meters) and a rear load up to 5,400Pa (represents wind speed of up to 93 m/s, compare max. wind speed of Hurricane Katrina 2005 of max. 75 m/s).
25 Years Product Warranty
As well as the enhanced performance warranty, LG has extended the product warranty of the LG NeON® R from 15 years to 25 years.