The new PV modules NeON 2 and NeON Black from LG are very efficient and high-performing solutions. In support of this, LG extended the guarantee of this product from 12 to 25 years, granting performances of at least 89.6% of the nominal power.
Features of new products
The new LG modules with 60 cells, which features the CELLO technology, substitutes 3 busbars with 12 thin wires. This enhances the reliability and performances of the product.
The 2 new types are the following:
LG NeON 2  up to 340 to 355 Wp (LG340N1C-V5 / LG345N1C-V5 / LG350N1C-V5 / LG355N1C-V5)
LG NeON 2 Black up to 325 to 340 Wp (LG325N1K-V5 / LG3330N1K-V5 / LG335N1K-V5 / LG340N1K-V5)
Additional advantages of these new LG modules involve duration, best performances in real conditions and design, which makes them easier to install. Finally, the new reinforced frame allows them to support up to 6000Pa at the front and 5400Pa at the back.


What are the main features of these modules?
improved guarantee in relation to better performances: annual degradation decreased from 0.5% to 0.35%;
improved perfomances in sunny days: higher returns due to an optimisation of temperature coefficients;
better output power: modules express their maximum potential even in a small space;
double cell surface: the back of the module generates as much energy as the front part; the light beam reflected by the back part is therefore reabsorbed, producing a greater quantity of energy.

Powerful black design
The NeON 2 Black photovoltaic module is equipped with a sophisticated matte black frame and an integrative back black film and black cells with thin electrodes.
This module is perfectly suited to any roof.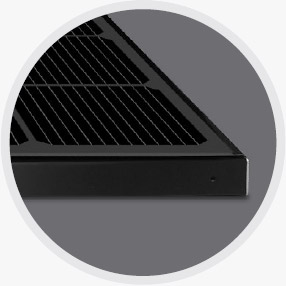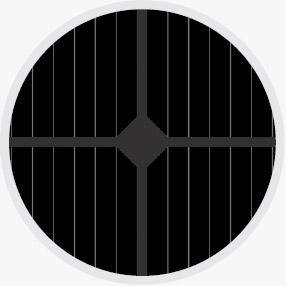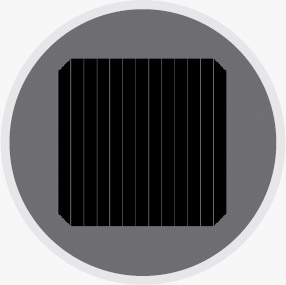 Black Cell with Cello Technology