Kioto Solar, Austrian leader company in the solar energy and energy efficiency market for 25 years, boasts a production capacity of 150 MW of photovoltaics.
KIOTO Photovoltaics produces high quality modules 100% made in Austria both mono and polycrystalline for both domestic and industrial applications.
Plus for Pure 60 modules
The range of photovoltaic high efficiency Pure modules is ideal for any type of residential or commercial system. It is available in sizes: KPV PE NEC 275 Wp  poly e KPV ME NEC 300 Wp mono 60 cells
The module weights 20 kg and has a very solid structure (5.400Pa)
Designed for the maximum efficiency in any irradiation conditions
PID resistant module made with certified and next generation components
KPV PE NEC 275 Wp poly modules
10 years warranty, 25 years linear warranty on production
Maximum efficiency
35 mm aluminium frame
Tolerance (+5W/-5W) measurement in STC
KPV ME NEC 300 Wp mono modules
12 years product warranty, 25 years linear warranty on production
Maximum efficiency
35 mm aluminium frame
Tolerance (+5W / 0W) measurement in STC
Available in BlackBlack version with black frame and back and with non-anodized frame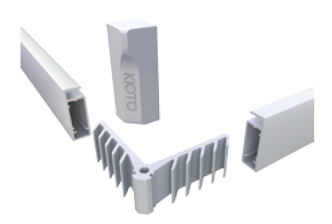 Easy installation thanks to the frame concept system
The frame is assemble with a  particular system that allows technical safety, ease of  installation and attractive design. The modules are provided with aluminium frame without sharp edges.
Kioto, PV Modules
Kioto: Pure-60 KPV ME NEC 280/285/290/300/305 Wp mono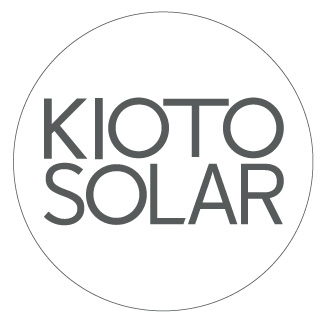 ---
The high efficiency PURE-60 solar modules, monoscrittalline cells with a maximum output of 305 Wp.
Guaranteed 12 years
products with 100% Austrian high quality components
Assembly solution of the renewed frame, even more secure, easy to install and without sharp corners
Advantages:
12 years product warranty and 25 years linear performance warranty
Use of PID-resistent module components
Extremely solid (5400 Pa), nevertheless very light module construction (less then 20 kg)
Use of high quality components from nameable deliverers
Intelligent frame concept for technical safety, flexibility and homogeneous design
Optimized weak light behaviour
TOP! The premium-class
KIOTO photovoltaic modules surpass all the quality standards stipulated in European markets. The products are manufactured exclusively in Austria using the very latest equipment. Our solar modules are delivered with innovative aluminium frames for flexible mounting options. These output and yield optimized solar modules are designed mainly for the use in on grid systems.
Kioto: Pure-60 KPV ME NEC 280/285/290/300/305 Wp mono
was last modified:
January 13th, 2020
by
Kioto Solar modules Pure 60 mono and polycrystalline
was last modified:
March 8th, 2019
by