Jinko Solar, one of the largest photovoltaic module manufacturers in the world, achieved 4.4 GW of total module power sold in the second quarter of 2020. A remarkable achievement, considering that the growth compared to the same period last year was 32%.
The growth that is also confirmed by the 150% more net profit, again taking into consideration the second quarter of the last two years.
In general, Jinko Solar always manages to keep up with the times and in continuous growth, thanks to a scrupulous analysis of market conditions, production capacity and the global economic context. The company has already estimated a sale of 5 / 5.3 GW of photovoltaic modules for the 3rd quarter, reaching between 18 and 20 GW by the end of the year.
In this regard, the CEO of Jinko Solar, Kangping Chen, stated: "JinkoSolar closes a quarter with revenues above expectations. Despite the difficult global economic environment, total module shipments and gross margin for the quarter were within our reference range. For the third and fourth quarters of 2020, we expect further developments".
Cheetah JKMXXXM-60H 335 / 340 / 345 Wp
These photovoltaic modules, available in sizes of 335, 340 and 345 W, are monocrystalline panels with Half cells and 5 Busbar technology to improve production efficiency.
They are characterized by important performance even in low light conditions and guarantee excellent anti-PID technology, to reduce module degradation.
Resistance to adverse weather conditions is also excellent, thanks to a wind load of 2400 Pa and a snow load of 5400 Pa.
The warranty of the Cheetah HC 60M series modules is 12 years on the product and 25 on the linear power.
Jinko Solar, PV Modules
Jinko Solar Cheetah – mono – 1000 V – JKMXXXM-60H – 340 / 345 Wp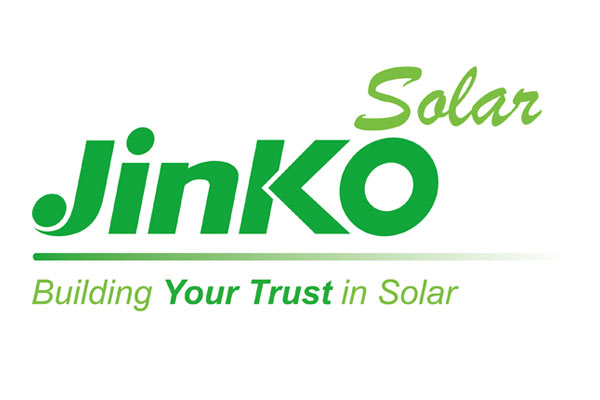 ---
PERC monocrystalline photovoltaic panel with 5 busbar half-cells for greater efficiency in any condition.
Profile in anodized aluminum
Positive power tolerance of 0~+3%
12 Year Product Warranty and 25 Year Linear Power Warranty
Available: 340 / 345 Wp
Datasheet English
5 Busbar Solar Cell
5 busbar solar cell adopts new technology to improve the efficiency of modules , offers a better aesthetic appearance, making it perfect for rooftop installation.
High Efficiency
Higher module conversion efficiency (up to 20.15%) benefit from half cell structure (low resistance characteristic).
PID Resistance
Excellent Anti-PID performance guarantee limited power degradation for mass production.
Low-light Performance
Advanced glass and cell surface textured design ensure excellent performance in low-light environment
Severe Weather Resilience
Certified to withstand: wind load (2400 Pascal) and snow load (5400 Pascal).
Durability Against Extreme Environmental Conditions
High salt mist and ammonia resistance certified by TUV NORD.
LINEAR PERFORMANCE WARRANTY
12 Year Product Warranty – 25 Year Linear Power Warranty