Good news for installers: The process of planning PV systems – from roof mounting to electrical system design – is now easier and more convenient than before.
The planning software from K2 Systems now features a direct interface with the inverter planning tools of Fronius, SMA and SolarEdge. Interconnection of mechanical and electrical planning processes for PV systems means that data no longer has to be entered multiple times and planning efforts are thus significantly reduced.
All benefits of K2+ at a glance:
Interconnectivity: Easy transfer of layout changes
Reduced complexity
No more multiple data entry necessary
Planning time is decreased – less planning equals more installation
You receive the expert knowledge of the manufacturers
K2+ connects planning of mounting system and inverter!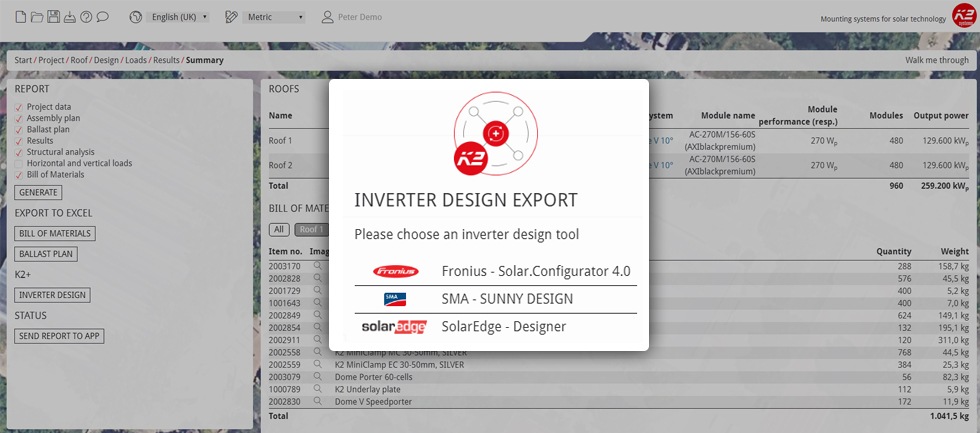 Connection with Fronius Solar.configurator
PV planning works even faster because you can send your project data to Fronius Solar.configurator, where you can immediately start planning the modules, wiring and the appropriate inverter type. Use the K2+ button on the "Summary" tab to do this.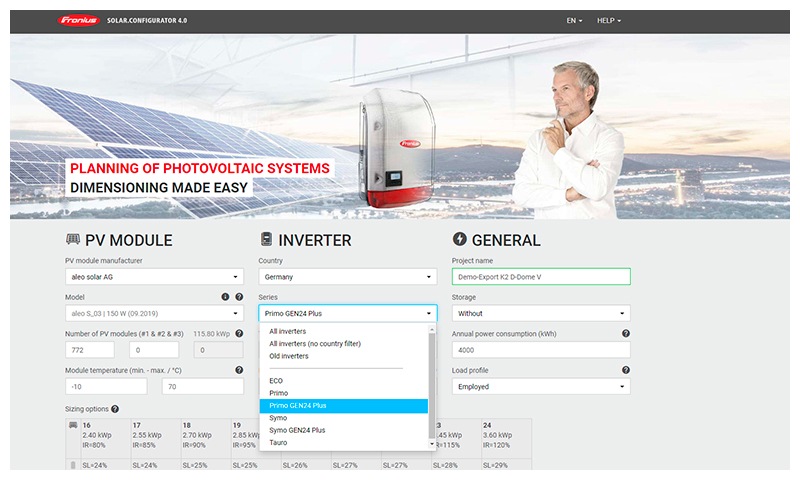 Or try it with SolarEdge Designer
K2+ enables you to transfer project data from K2 Base directly to the SolarEdge Designer too, where you can continue working with the data already captured.
Have a look on the demo video.
Also available is the connection with SUNNY DESIGN of SMA
In the last section 'summary' in Base you can send with just one click on the K2+ button the entered project data to the SMA software SUNNY DESIGN and you can start with the planning and the electric and thermal simulation of the energy systems immediately. The only conditions for using the software are a K2 Base and a SUNNY DESIGN user account.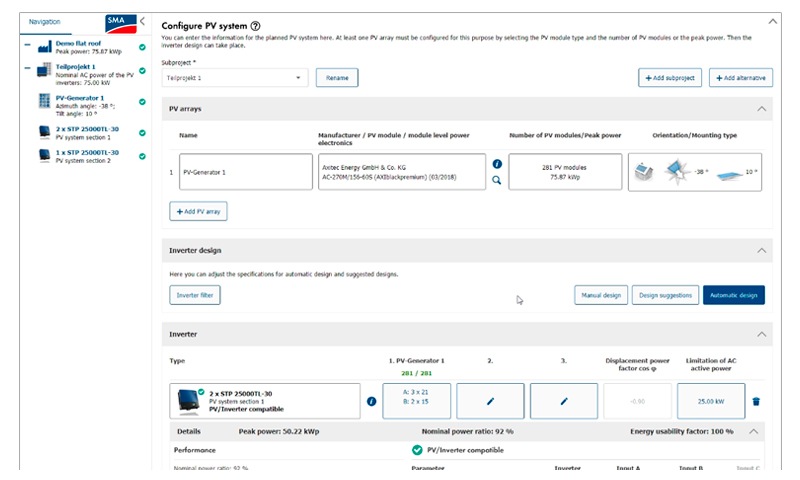 GoodWe EzDesigner integrated with K2 Base
The Goodwe configurator integrates with the K2 System application for the static configuration and design of the photovoltaic module fixing system.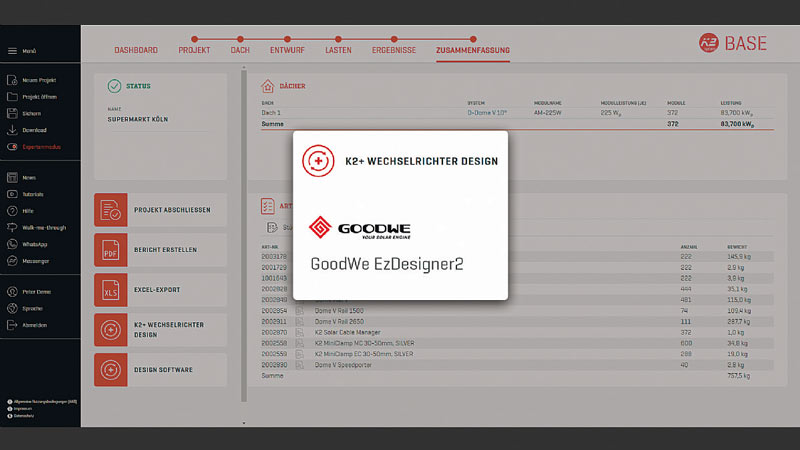 Easy planning with K2 Base in five steps
You can design all K2 mounting systems with our free of charge online software K2 Base and get static analysis, detailed ballast- and assembly plan and the complete bill of material.
Register directly and start planning your next projects.