In order to realize photovoltaic projects quickly and easily, K2 Systems is constantly working on new mounting solutions and optimizing existing ones.
Driven by the so-called "K2 modular principle", whereby we use as few components as possible to flexibly and easily serve different application areas, K2 has developed several innovative solutions this year: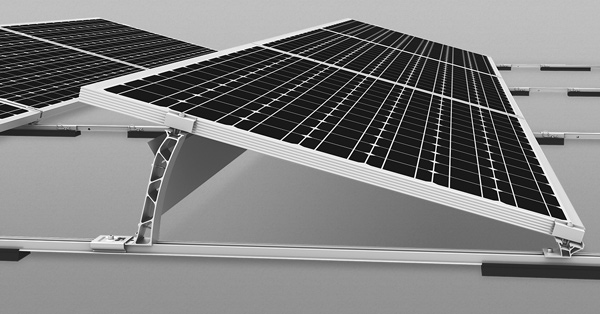 Dome 6 all-round flat roof
The Dome 6 system with its variants covers all requirements on a flat roof. The different solutions use the same components and offer the installer simple and flexible mounting.
This can be done with the 0° system coplanar to the roof or elevated at 10° or 15°.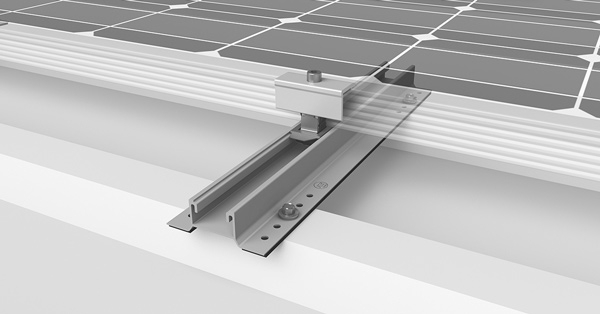 One module clamp for all pitched roof systems
All fiber cement, standing seam, trapezoidal and corrugated roofing systems will soon have the same universal clamp with a quick and easy interlocking attachment.
The CSM Minirail and Multirail systems are now compatible with these universal clamps.
Synergy creates new application possibilities
To design sustainably, energy-efficiently and economically, K2 Systems and Fischer Profil, a leading manufacturer of industrial building elements, have coordinated and certified their products.
Photovoltaic panels can now also be mounted on facade elements using K2 fasteners.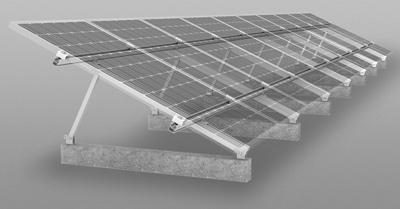 Flexible elevation with TiltUp Wind
The system has a tilt angle of 20°, 25° and 30° and offers a flexible solution with few components for flat roofs made of concrete, sheathing, gravel and green.
The system variant called GreenRoof Vento will also allow the front of the modules to be raised about 38 cm above the roof surface.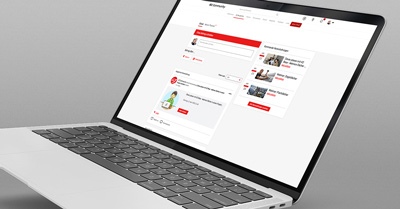 Exchange of knowledge in the new K2 Community
In the K2 Community, installers can exchange information in groups and forums about PV planning and installation, ask questions, share knowledge, comment, and meet like-minded people in the industry.
New learning paths and languages in K2 education
The new interactive learning paths are now available on the free K2 Training continuing education platform in French and Spanish Italian as well as German and English.
Easier planning and management in K2 Base
Thanks to our user interface, the installer can access all of K2's digital services with a single login. In the company, the logins of all users of digital services can be managed with a single company account.
In K2 Base, projects can now also be planned on gabled roofs, and a new tool will also allow you to rotate module fields or obstacles.
An app for everything with handy new features
To allow the installer to complete data collection from the K2 CheckApp and project documentation from the K2 DocuApp directly in one app, both functions are now integrated into the K2 DocuApp.
Meet K2 Systems at Itersolar
We will be present at Itersolar May 11-13 in Hall A6 at booth 380 and 190