Why choose Trio 20-TL-OUTD and TRIO 27.6-TL-OUTD of Fimer?
The TRIO 20.0/27.6 commercial inverter offers more flexibility and control to installers who have installations with varying configurations and orientations.
Fimer solutions for every needs
They allow more flexibility and control to installers who have large pv installations with varying aspects or orientations.
Controlling more PV panels
This devices have two independent MPPTs and efficiency ratings of up to 98.2%.
The very wide input voltage range makes the inverter suitable to installations with reduced string size.
Each inverter is set on specific grid codes which can be selected in the field
Built-in heat sink compartment and front panel display system.
The unit is free of electrolytic capacitors, leading to a longer product lifetime.
These three-phase inverters fill a specific niche in the commercial solar market.
VP Solar official distributor of Fimer inverters all over Europe, provides the whole range of them.
Our engineers will support installers and resellers with the best configuration, just contact us.
Do you want to discover the whole range of Fimer inverters?
Commercial inverter FIMER, FIMER, Inverter, Photovoltaic inverter
FIMER TRIO-20.0/27.6-TL-OUTD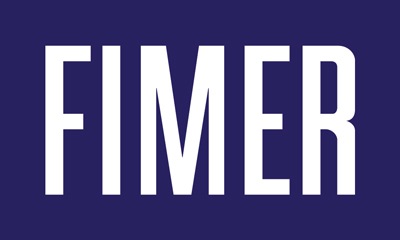 ---
TRIO-20.0/27.6-TL-OUTD three phase inverters are designed for large commercial application, with variable orientation.
It is equipped with two independent high speed MPPT, up to 98.2% of efficiency.
Wide input voltage range, short strings can also be made.
Also available with integrated string framework in the versions with DC disconnect, arresters, fuses and string current control (-S2/-S2F/S2X/S1J/S2J).
Type without converter
Removable wiring box
Wide input voltage range
Models: TRIO-20.0-TL-OUTD – TRIO-27.6-TL-OUTD
Datasheet English
Complete documentation
TRIO-20.0/27.6-TL-OUTD Inverter for commercial applications
With "short" strings and multiple orientations, thanks to the double MPPT, it is suitable for large commercial installations. Flat efficiency curves, high return to all lever.
TRIO presents a quick and precise MPPT algorithm for a real time power tracking and a best energy harvest.
High efficiency
Flat efficiency curves ensure high yield to all supply levels, ensuring a constant and stable performance in the whole range of input voltage and output power.
The device has a yield that reaches the 98.2%
Easy to install
Removable wiring box for easy installation
Possibility of direct connection of external environmental sensors and DC auxiliary output (24 V, 300 mA)
PC or data logger connection through integrated RS485 interface communication.
Outdoor inverter
Natural convention cooling in the outer casing it guarantees maximum reliability in any environmental condition.
Construction without electrolytic capacitors to ensure reliability and long life.
Technical data
Models
TRIO-20.0-TL-OUTD
TRIO-27.6-TL-OUTD
Rated input DC power
20750 W
28600 W
Maximum absolute DC input voltage
1000 V
Number of independent MPPTs
2
MPPT voltage range DC
440…800 V
500…800 V
Maximum DC input current for each MPPT
50.0 A / 25.0 A
64.0 A / 32.0 A
AC type of connection to the grid
Three phase 3 wires + PE or 4 wires + PE
Rated output AC power
20000 W
27600 W
Degree of environmental protection
IP 65
DC type of connection
Quick coupling PV connector 3) / Screw terminal block in standard and –S2 version
AC type of connection
Screw terminal block, PG36 cable press