The number of cars sold worldwide in 2018 were about 79 million with a slight decrease of 0.8% compared to the previous year. This stagnation is common to Europe, which ended with a total of about 18 million units, a similar level compared to 2017. Also in North America there was a slight decrease of 1% compared to the previous year.
An important decline, for the first time after some time, belongs to China, which counts about 23 million registrations: a drop of 3.5% compared to 2017. Russia closed the year with a positive 14% increase in car sales.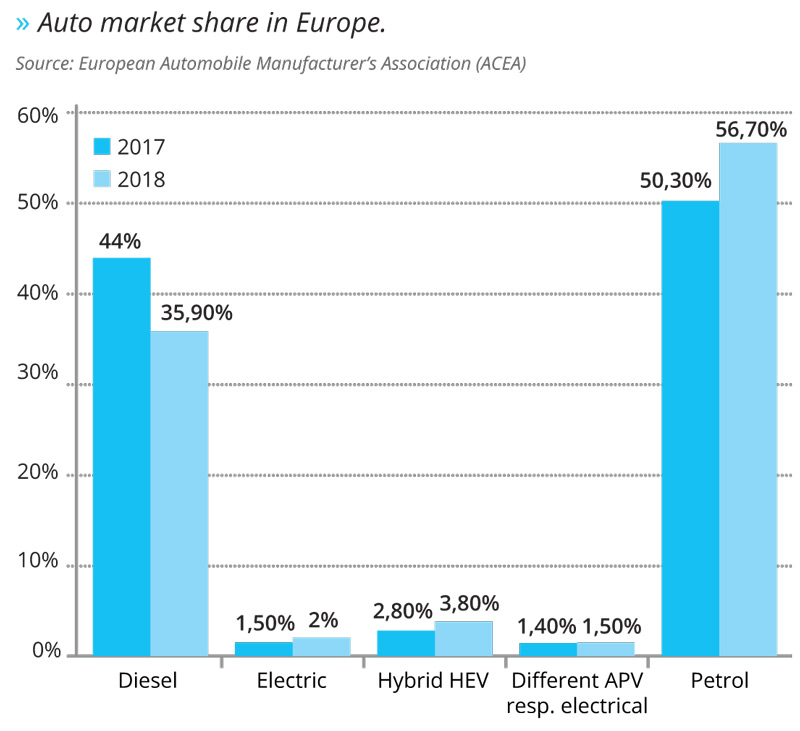 European car market
In particular, the European car market is evolving. In order to see these changes, it is important to highlight the market shares of the various types of vehicles in 2018 compared to the previous year. An example is the share of diesel that has fallen from 44% in 2017 to 35.9% in 2018.
On the other hand, gasoline cars and APV cars are growing, respectively 56.7% and 7.3%.
Diesel and gasoline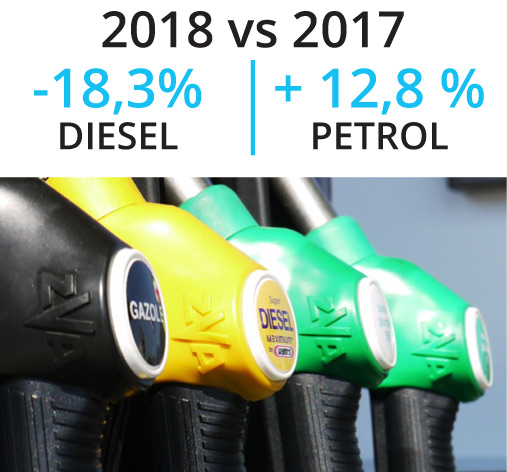 Diesel cars experiences a reduction of the registrations in almost all of the European markets, with an average decrease of 18.3% compared to the previous year.
This fall in demand for diesel cars has been compensated by an increase in demand for gasoline cars, that experienced an increase of 12.8% compared to 2017 (reaching a total of around 8.5 million units).
APV stands for "alternative powered vehicles", and it refers to all those vehicles that use alternatives to diesel and gasoline combustion
The global car market
was last modified:
June 18th, 2020
by