Huawei, the winner of the last Intersolar Award at the Intersolar 2019, has designed a highly reliable and efficient inverter for medium and large commercial installations, the SUN2000-60KTL-MO.
Main features of the new inverter
Huawei's new SUN2000-60 KTL-MO is an inverter that combines several advantages and features, presenting itself as an innovative product that adapts to the customer's needs. The main features on which this product is based are efficiency, safety, reliability and much more.
This Huawei inverter, SUN2000-60 KTL-MO, has many other features and advantages, clearly described in the technical data sheet that can be downloaded from the VPSolar website, where you can also find the complete Huawei catalogue and request your offer.
Commercial inverter Huawei, Huawei, Inverter, Photovoltaic inverter
Huawei: SUN2000-60KTL-M0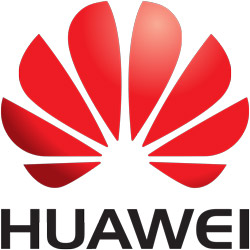 ---
Three-phase Huawei inverter of 60 kW with 6 MPPT efficient and reliable.
12 strings intelligent monitoring
Max. efficiency 98.7%
Fuse free design
Type II surge Max. efficiency 98.7% arresters for DC & AC
Datasheet English
Datenblatt Deutsch
Hoja técnica Español (EU)
Fiche technique Français
Complete documentation
SUN2000 60KTL-M0  three-phase inverter the new standard of industrial solar energy.
Efficient
Maximum efficiency of 98.9%, for Europe 98.7% (@ 480V)
Maximum efficiency of 98.7%, for Europe 98.5% (@ 380V / 400V)
Maximum 6 MPPT, with effective reduction of string mismatch
Smart
Intelligent monitoring of 12 strings and quick resolution of problems
Supports Power Line Communication (PLC)
Supports I-V Curve diagnosis
Sure
Integrated Residual Current Monitoring Unit (RCMU)
Integrated DC switch, safe and convenient in case of maintenance
Reliable
Natural convection cooling system
Type 2 surge arresters for both AC and DC
IP65 protection degree
SUN2000 50KTL, 60KTL M0 Installation Video
DOCUMENTATION (datasheet, video e manuals): https://solar.huawei.com/en/services#downloadcenter