With the publication of the Storage Guide, the new Storage Map has also been updated and integrated.
We are talking about a comparative table that groups the main solutions for the storage of photovoltaic energy available on the European market.

Storage Map 2021
This document is in table format and defines the possible combinations between inverters and photovoltaic storage batteries available on the market.
The table also shows a series of technical data useful for the design and choice of a "standard" residential and commercial storage system.
Simple tool to choose the storage system
The table divided according to the brand of the inverter manufacturer shows the following technical data.
Inverter and available size: inverter sizes and type of battery that can be combined
Inverter type: it is specified whether the inverter is hybrid, retrofit only or battery only
Type of connection to the battery network: DC side, AC side or both
Type of network: single-phase and three-phase
Back-up function: the inverter can power "privileged" loads with the energy stored by the battery or directly from the sun by disconnecting from the grid, in the event of a power failure (CEI 0-21 standards)
Compatible Batteries: Battery models compatible with a specific inverter
Characteristics of the storage system: battery voltage, net capacity (kWh) if they are expandable, charge / discharge power, load management, meter with openable CT
Photovoltaic system power: indication of the suggested power of the photovoltaic system (kWp) for a specific system
VP Solar technical office
The information contained within the storage map are "standard" proposals for accumulation.
The VP Solar technical office is available to discuss any customized solutions, such as large storage systems, management and monitoring of inverters and loads, etc…
Contact your sales representative or write to [email protected]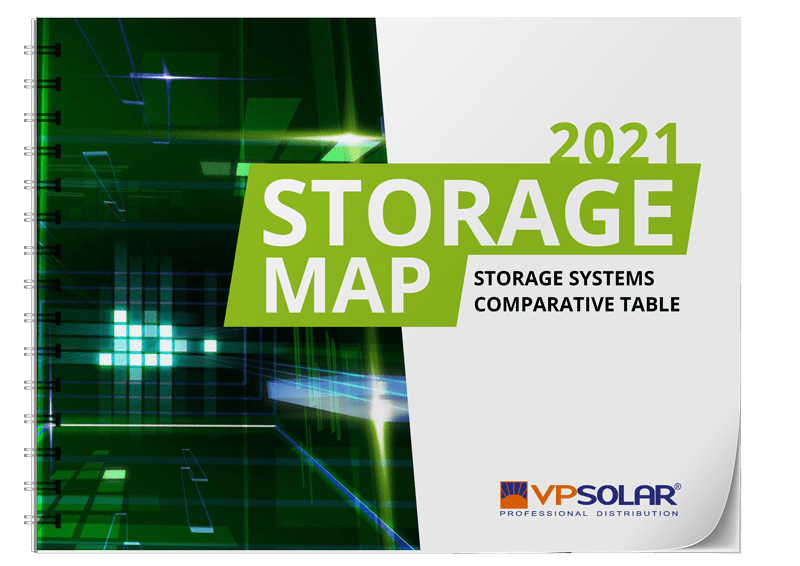 Download only the 2021 Storage Map
The single technical map is also available for download.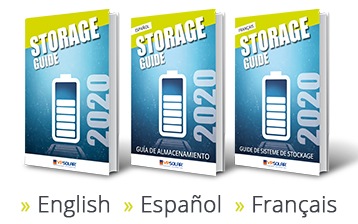 Download the 2020 STORAGE GUIDE
The new guide already includes the 2021 Storage Map, in addition to this document, there are news from manufacturers and useful market and technological information to help you in the sale of storage systems.