The SMA Sunny Boy inverter is present in the power of 1.5 kW and 2.5 kW and it is the ideal solution for small residential photovoltaic systems.
SMA Sunny Boy 1.5 / 2.5: New Standard for Small Residential Plants
The inverter allows you to reach a high level of self-consumption and it's very easy to integrate into the home network.
It has a wide range of input voltages, from 80V to 600V, making it highly adaptable to different sizes of photovoltaic systems.
Its structure and innovative communication system offer many benefits during installation and commissioning.
Simplified installation
The new structure of the SMA Sunny Boy 1.5 / 2.5 allows for easy installation and quick DC/AC connection.
Thanks to its low weight of only 9 kg needs only two screws to fix it to the wall, without any additional wall mounts.
Commissioning is as simple as installing: there is an integrated user interface (Web UI) and you can quickly make the necessary settings without having to open the envelope.
Communication System 2.0
Even from the point of view of communication, Sunny Boy strikes for simplicity and essentiality.
It offers the possibility of local or via Sunny Portal monitoring thanks to the Web UI communication system and the integrated Ethernet and WLAN interfaces.
Discover the SMA Sunny Boy 1.5/2.5
Inverter, Photovoltaic inverter, Residential Inverter SMA, SMA
Sunny Boy 1.5/2.5 VL-40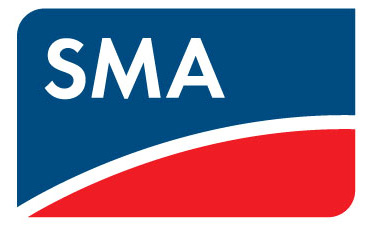 ---
The Sunny Boy 1.5 / 2.5 is the first of a new generation of SMA inverters.
Thanks to WIFI integrated communications and Ethernet interfaces and low weight (less than 10 kg) is easy to place in service and ready for local monitoring or remotely via the Sunny Portal or the Sunny Places.
English
Français
Español
Deutsch
Quick Reference Guide
Complete documentation
Simple and flexible: wide input voltage range, suitable for facilities required by 1 kWp, lights with 4 modules of 250 Wp. connection system SUNCLIX DC, easy installation: light weight and does not require brackets. Practice commissioning via WebUI thanks to interfaces with integrated WLAN and Speedwire Webconnect functionality.
Future-proof: the innovative maximum power point search system (MPPT) OptiTrack Global Peak. It requires no maintenance thanks to convection cooling. Direct connection of SMA EMETER for the monitoring of consumption that allows the Zero feed-in operation.
Communicative : under control with a glance thanks to the intuitive color LEDs. New principle of communication with integrated Webserver, monitoring of system data via the WebUI on all devices with integrated WiFi: laptop, tablet, smartphone on your home WiFi network or when equipped with internet access and remote use through the free monitoring portal Sunny Portal and Sunny Places.
Dati tecnici
Modello
Sunny Boy 1.5
Sunny Boy 2.5
Potenza nominale DC di ingresso
1600 W
2650 W
Massima tensione assoluta DC in ingresso
600 V
600 V
Numero di MPPT indipendenti
1
1
Intervallo MPPT di tensione DC
160 V – 500 V
260 V – 500 V
Massima corrente DC in ingresso per ogni MPPT
10 A
10 A
Tipo di connessione AC alla rete
Monofase
Potenza nominale AC di uscita
1500 W
2500 W
Grado di protezione ambientale
IP 65
Tipo di connessione DC
SUNCLIX
Tipo di connessioni AC
Connettori a spina