The storage system made by Huawei LUNA 2000 is available. The system can be modulated with lithium batteries from 5KWh to 15KWh.
Huawei Luna 2000
High-voltage lithium iron phosphate (LFP) batteries have a very stable and resistant chemical structure.
This technology allows optimization of the energy level of the battery pack.
Modular structure
Huawei Luna consists of the Power Module, the electronic component and 5 kWh battery packs.
The modular design allows to expand the storage capacity from 5 KWh up to 15 KWh with the possibility of stacking up to 3 battery packs (of 5 kWh each) for each system.
The various systems can be connected in parallel for a maximum of 2 systems for a total of 30KWh of storage.
The system is compatible with single-phase and three-phase inverters and is equipped with a safety system that isolates the battery in case of malfunction.
Quick installation
Installation is facilitated by the practicality of the structure but above all by the low weight of the individual components: only 12 kg for the Power module and 50 kg for each Battery module.
The power module is equipped with a small interface with bright LEDs.
Configuration and commissioning
The Huawei APP allows immediate commissioning and detects any faults and/or malfunctions in real time and allows you to manage loads and check the status of the battery and storage.
10 year guarantee
LUNA batteries are guaranteed for 10 years and have an IP65 protection rating. They can be installed on the floor or on the wall (optional).
Huawei, Storage Battery
Huawei LUNA2000 – smart string battery – 5/10/15 kWh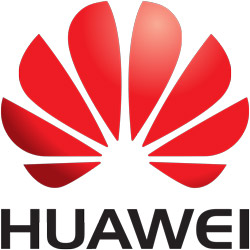 ---
Lithium batteries for photovoltaic storage. Modular system with 5 kWh stackable battery packs with 100% discharge capacity.
Modular design of 5kWh, 10 kWh and 15 kWh and parallelable up to 2 systems for a total of 30 kWh
10 year guarantee
Configurable with Huawei Hybrid Single and Three Phase Inverters
Datasheet
Documentation and manuals
Huawei presents the lithium battery (Lithium Iron Phosphate – LFP) Huawei LUNA2000-5 / 10 / 15.
This high voltage battery is compatible with a wide range of inverters on the market.
It will be possible to connect two systems in parallel for a total of 30kWh
The LUNA2000 battery has a modular design with 5kWh battery modules, up to 3 battery modules can be stacked for each system to create a 5, 10 and 15kWh system.
The compact and elegant design makes the system aesthetically pleasing.
Easy installation and commissioning
The modular system consists of a block containing the "Power Module" electronics and battery blocks stackable together, for a total of 12 kg for the power module and 50 kg for each battery module.
Commissioning is quick and easy via the automatic app.