Huawei, winner of the last Intersolar Award at the Intersolar 2019, has created an ideal product for large commercial plants: SUN2000-100KTL-M1.
Main features SUN2000-100KTL-M1
This device ensures safe, efficient and reliable management of your photovoltaic system, which are combined with a series of technical features that make it among the smartest large size inverters on the market.
SMART
10 high-precision monitoring lines of PV strings: in this way it is possible to simplify the identification and correction of errors in a timely manner.
Rete PLC (Power line communication): reduces construction and maintenance costs and improves communication reliability and efficiency.
Smart I-V curve diagnosis: implements the I-V scan and integrity diagnosis for the PV strings. In this way, potential risks and failures can be detected in time,
Improving the quality of operation and maintenance of the system (O&M).
EFFICIENCY
98.8% maximum efficiency
Six maximum power point tracking circuits, Independent (MPPT) and 20 PV string inputs.
SAFETY
Integrated DC switch, safe and convenient component even during maintenance
Residual current monitoring unit: immediately disconnects from the mains after detecting that the residual current exceeds the threshold.
Design without fuses
RELIABLE
Natural convection cooling technology
IP66 protection degree: it can be installed both indoors and outdoors, away from flammable materials and not under direct sunlight
Type II overvoltage limiters for both direct and alternating current
Commercial inverter Huawei, Huawei, Inverter, Photovoltaic inverter
Huawei three-phase SUN2000 100KTL-M1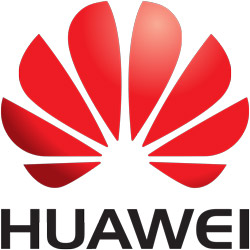 ---
Huawei SUN2000 100KTL-M1 three-phase inverter with 10 MPPTs for versatile adaptions to different layouts.
98.8% (@480V) Max. Efficiency
Max. Input Voltage: 1100 V
IP66 Protection Degree
Smart I-V Curve Diagnosis Supported
Datasheet English
Datenblatt Deutsch
Hoja técnica Español (EU)
Complete documentation
Max DC voltage: 1100 V
Max AC apparent power: 110,000 VA
20 strings intelligent monitoring and fast trouble-shooting
Max. efficiency 98.8%, EU efficiency 98.6% @480Vac
Max. efficiency 98.6%, EU efficiency 98.4% @400Vac