Indoor hydronic module with wall installation. Air-water heat pump for heating, cooling and domestic hot water (optional).
The "split" systems can be connected to an external unit of the Ecodan series with more range extension or the Zubadan series, ideal for installations in areas with low temperatures.
The Hydrobox contains all the main components of the hydraulic system.(heat exchanger, hydraulic circulator, expansion tank, integrative electrical resistance and safety components).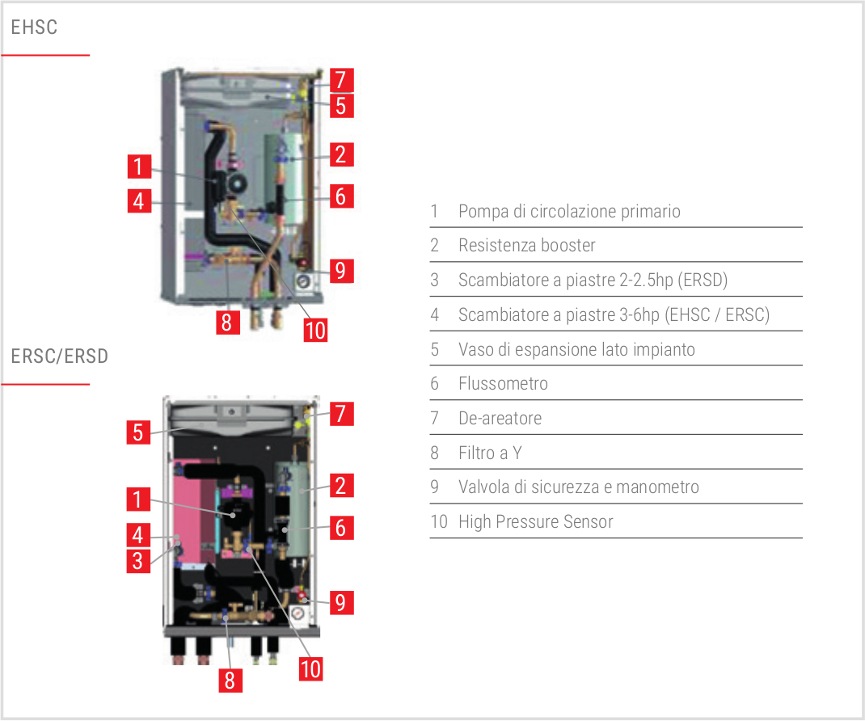 FTC6 Control system
This model is equipped with an FTC6 control unit, which can be removed from the machine body, it is not necessary to fix it on it can therefore be transported to other places in the home. Equipped with a large backlit graphic display.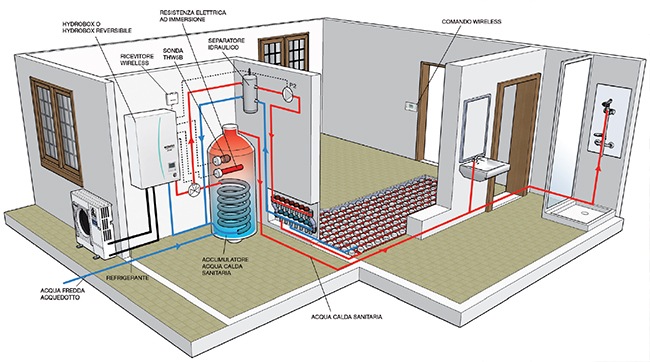 SG Ready: integration with photovoltaic systems
Thanks to the Smart Grid Ready function, these heat pumps allow you to maximize self-consumption by exploiting the electricity from a photovoltaic system.