The new SUN2000-30/36/40KTL-M3 inverters, which replace the old 33 and 36 kW inverters, continue Huawei's path to standardize their product line in terms of aesthetics, but also functionality.
Medium power inverters
These new medium power inverters for C&I system with an attractive design have all the practicality of residential inverters: the number of inputs and MPPT is specifically designed to avoid external combiner box, as they are not neccesary thanks to the integration of the 2 DC switch and SPD Type II.
Monitoring of all 8 individual strings
Thanks to this intelligent design, is possible monitoring of all 8 individual strings current managed by the 4 MPPTs.
It's also guaranteed the compatible with the new high current modules made with 210 mm cells, now also widely used in the C&I systems as well as in the utility scale systems.
Furthermore, if you are roofs with possible shadows, you can also use the SUN2000-450W-P optimizer in a single module.
SPD Type II on the AC side and anti-PID function
The on-board equipment is completed by SPD Type II on the AC side, the anti-PID function, the possibility of communication between inverter and inverter towards the data logger without further comunication lines (RS485) in MBUS mode. As accessories they can also have SmartDongles for LAN / WLAN or 4G communication that are used in the M1 and M2 series.
Commissioning with the Fusion Solar APP
Commissioning is simple and is based on the proven FusionSolar app which also allows registration to the monitoring portal on which to carry out simple O&M operations thanks also to the Smart IV Curve diagnosis function which allows you to check the goodness of the photovoltaic generator in a few minutes comfortably sitting on your desk in the office, discovering any PID problems, hot spots or breakage of the by-pass diodes of the modules.
Commercial inverter Huawei, Huawei, Inverter, Photovoltaic inverter
Huawei SUN2000 30/36/40 KTL-M3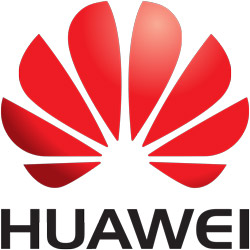 ---
Commercial Huawei inverter with three-phase output, ideal solution for new installations.
4 MPPT, 8 inputs
Compatible optimizers: SUN2000-450W-P
Available models: 30 KTL-M3, 36 KTL-M3, 40 KTL-M3
Datasheet
Complete documentation
FusionSolar APP
Huawei SUN2000 30/36/40 KTL-M3 is configured via the FusionSolar APP, the latter makes it possible to manage and monitor electricity and Huawei devices, and also allows you to diagnose problems, so to know the operating status of the device.
Safety
Huawei SUN2000 30/36/40 KTL-M3 guarantees a very high level of security thanks to the implementation of both DC and AC side protections.
Other
IP66
LED indicators
Maximum input voltage: 1,100V
Maximum current for MPPT: 26A
Maximum efficiency: 98.7%
Wlan, Ethernet, 4G / 3G / 2G via Smart Dongle-4G