FIMER is the first manufacturer of photovoltaic inverters in Italy, and fourth worldwide is alongside its customers, distributors, installers and end customers leading the solar business towards a "New Solar Era".
FIMER aims to grow and develop change, innovation and progress in the solar energy sector. By investing in research and development and joining forces with other industry partners, startups and academia.
"Our vision is focused on shaping a new and powerful energy model that harnesses the power of the sun for a sustainable future." Filippo Carzaniga, Chairman of FIMER S.p.A, " As a global player in solar inverter technology, we dare to be brave and embrace a willingness for change to drive progress together with our partners."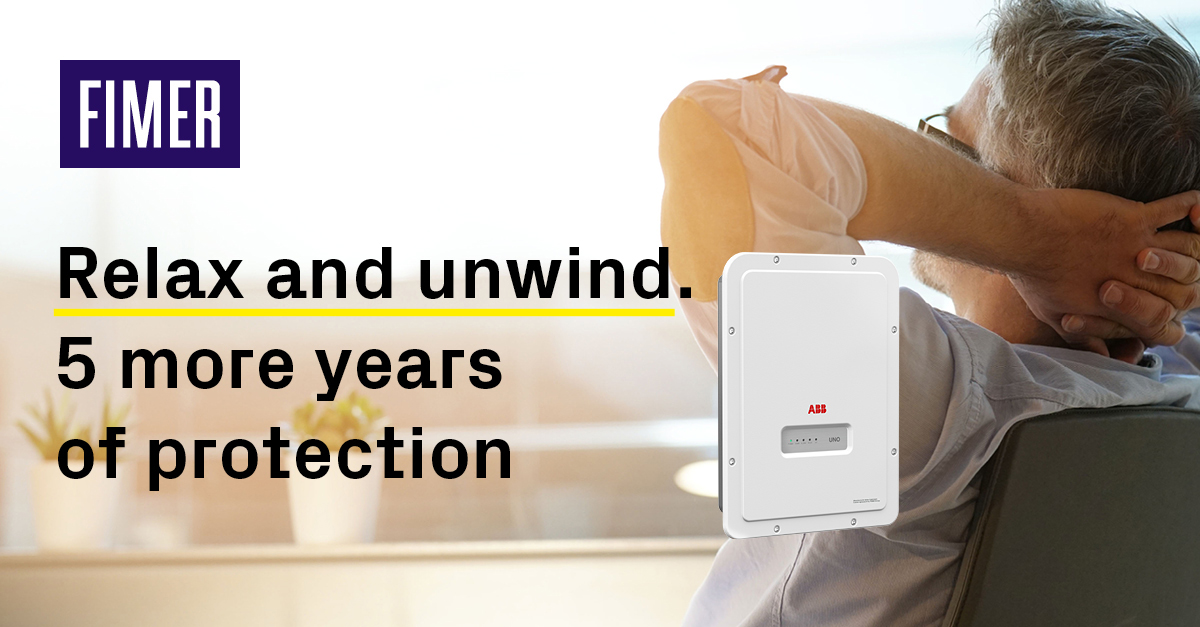 New offer for the warranty extension from 5 to 10 years on new UNO-DM-PLUS-Q inverters
FIMER relaunches a new offer for the warranty extension from 5 to 10 years on all the new inverters of the UNO-DM-PLUS-Q family.
"The 10-year extended warranty program covers all UNO-DM-PLUS-Q inverter models purchased and installed in a European country from 15 June," explains Marco Vergani, Head of Sales, Italy of FIMER. "The ASSURE warranty covers all models with power from 1.2 to 6.0 kW and includes spare parts and labour costs in the service centre, uninstallation and installation service, setting the parameters of the replacement units, shipping the defective unit and that repaired or replaced."
The offer valid for UNO-DM-PLUS-Q inverters purchased starting from Monday 15 June 2020
The 10-year warranty extension, at no extra cost, is available on all UNO-DM-PLUS-Q family inverters purchased and installed in Europe, starting from Monday 15 June 2020.
The promotion does not apply to units purchased previously, for example, in 2019.
To be able to access the 10-year warranty extension program, simply register the inverter's serial number on the dedicated web page.
The installer or the end customer can register the serial number within six months from the date of purchase of the machine by presenting the relevant document.
After registration, an e-mail will be automatically sent showing the serial number of the inverter, confirming the activation of the 10-year extended.