The 5 + 5 promotion extends until April 30, 2019!
From 1st July to 30st April 2018 PV system operators who purchase a Sunny Boy 3.0-5.0 will benefit from free extension of a further five years warranty on the product for the final customer e €40 refund for specialized technicians.
SMA ACTIVE extension 10 years warranty
With the extension SMA ACTIVE you can therefore benefit from a 10-year warranty on the inverter, 5 years from the manufacturer + 5 years free.
To be able to activate this promotion you must register the system on Sunny Portal  by December 31st , 2018.
The inverters in promotion are recognized by an identifying label applied on the package.
Reimbursement to be requested through the SMA portal
In addition, for each Sunny Boy 3.0-5.0 purchased you can request 40 euros refund through the online registration tool available on the SMA website.
This promotion will also be valid from 1st  July to 30st  April 2018.
Validity of the offer
The offer is valid exclusively for inverters SB3.0-1AV-40, SB3.6-1AV-40, SB4.0-1AV-40, SB5.0-1AV-40, provided with the promotion sticker and installed and registered within the period of validity of the promotion
The serial number of the inverters covered by the promotion is registered with SMA.
The promotion can not be applied to devices not marked for this purpose.
More information on the conditions for participation in both promotions is available at (https://www.sma.de/en/summer-promotion.html).

Download PDF promo: Sunny Boy Summer Promotion_ENG
Newest Boy 3.0-5.0 series
The inverter Sunny Boy 3.0 5.0 with SMA Smart Connected  is an inverter with a weight of only 16 kg, it can be quickly installed and commissioned via smartphone or tablet.
Thanks to automatic monitoring of SMA and proactive information with automatic service is always up to date
Inverter, Photovoltaic inverter, Residential Inverter SMA, SMA
SMA: Sunny Boy 3.0/3.6/4.0/5.0/6.0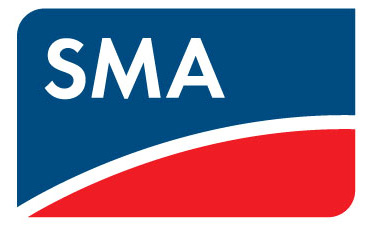 ---
The newest series Sunny Boy 3.0 / 3.6 / 4.0 / 5.0 / 6.0 AV41  includes all the innovations brought by the little ones SB 1.5 / 2.5-1VL-40 but with the power to best serve all residential systems.
Compared to their predecessors they are compatible with the new one Smart Module technology recently introduced by SMA but also have the possibility of being included in intelligent energy management systems and with SMA storage solutions.
Datasheet English
Datenblatt (German)
Fiche technique (French)
Hoja de datos (Spanish)
Complete documentation
Sunny Boy 3.0 / 3.6 / 4.0 / 5.0 / 6.0 with Sma Smart Connected
Compact
One-person installation due to low weight of 17.5 kg
Compact design means minimum space requirements
Easy to use
100% plug and play installation
Free online monitoring via Sunny Places
Automated service thanks to SMA Smart Connected
High yields
Use of surplus energy through dynamic active power limitation
Shade management with OptiTrac Global Peak or integrated TS4-R communication
Combinable
Intelligent energy management and storage solutions can be added anytime
Can be combined with TS4-R components for module optimization
Basic system functions
Easy commissioning via integrated WLAN and Speedwire interface
Maximum transparency thanks to visualization in the Sunny Portal / Sunny Places
Safe investment through SMA Smart Connected
Modbus as interface for third-party providers
Documentation: https://www.sma.de/en/products/solarinverters/sunny-boy-30-36-40-50-60.html
Technical data
Models
Sunny Boy 3.0
Sunny Boy 3.6
Sunny Boy 4.0
Sunny Boy 5.0
Sunny Boy 6.0
Max. generator power
5500 Wp
5500 Wp
7500 Wp
7500 Wp
9000 Wp
Max. input voltage
600 V
MPP voltage range
110 V to 500 V
130 V to 500 V
140 V to 500 V
175 V to 500 V
210 V to 500 V
Rated input voltage
365 V
Max. input current input A / input B
15 A / 15 A
Rated power (at 230 V, 50 Hz)
3000 W
3680 W
4000 W
5000 W
6000 W
Max. efficiency / European Efficiency
97.0% / 96.4%
97.0% / 96.5%
97.0% / 96.5%
97.0% / 96.5%
97.0% / 96.6%
Dimensions (W / H / D)
435 mm / 470 mm / 176 mm (17.1 inches / 18.5 inches / 6.9 inches)
Weight
16 kg (35.3 lb)
Degree of protection (as per IEC 60529)
IP65