Jinko Solar is the leading PV modules manufacturing company in the world. The huge range of modules includes the poly Eagle serie.
Jinko leading manufacturer
Eagle photovoltaic modules are made with 60 polycrystalline photovoltaic cells with 4 bus bars and power ranges available between 255 and 270 Wp.
This new generation of modules adopts a new technology to improve efficiency and provides a better and more uniform aesthetic appearance, making them perfect even for residential installation with roof-visible roofs.
The best anti-PID module in the world
The new generation of Eagle modules is the first in the world to be certified anti-PID in extreme temperatures of 60 ° C and 85% relative humidity.
This module sets a new standard for reliability and performance for all applications, especially for installations in regions with high temperatures and humidity.
The Eagle modules are also excellent in low-radiation performance thanks to optimized cell design.
They can also be installed in any environment, even the most difficult, given the certifications issued by the TUV NORD both for saline and ammonia enviroment.
Of course, the guarantee reflects the quality: 10 year warranty on the product and 25 years for linear power guarantee.
Jinko modules in prompt delivery at VP Solar
The poly Jinko Solar modules, Eagle serie, are available at VP Solar, specialized energy systems distributor from 1999.
VP Solar offers the best products together with high value services to the European resellers.
Discover Jinko Solar Eagle modules
Jinko Solar, PV Modules
Jinko Solar: Eagle JKMXXXPP-60 – 4 bus bar – 275 Wp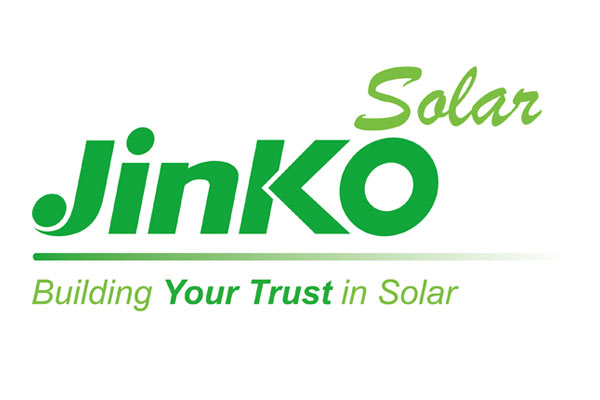 ---
JinkoSolar modules from the Eagle series are the world's first PID-free modules, with 85 ° C / 85% RH conditions.
The modules are designed to give maximum performance even in high temperature and humidity situations.
Thanks to power classes up to 2750Wp, Eagle is the 60-cell type most powerful in the market.
Datasheet
Datasheet English
PID Free
The absence of PID guarantees the collection of your system.
High Power Module
The 60-cell polycrystalline module achieves a power output up to 275Wp, one of the most powerful modules currently available on the market.
Resistant to the most difficult atmospheric conditions
Tested for snow / wind loads up to 5,400 Pa, it is able to withstand the toughest weather conditions.
Maximum performance with poorer light conditions …
Thanks to an optimized design of solar cells and encapsulation material, the new Eagle module offers excellent performance in low brightness conditions.
… and with ammonia and fog
Anti-ammonia and anti-fog salt protection guarantees maximum performance in agricultural or coastal areas.
Jinko Solar: Eagle JKMXXXPP-60 – 4 bus bar – 275 Wp
was last modified:
January 15th, 2020
by
Model
JKM270PP
No.of cells
60 (6×10)
Cell Type
Poly-crystalline
Dimensions (L x P x H)
1.650 × 992 × 40 mm
Weight
19,0 kg
Output Cables
TÜV 1×4.0mm2, Length: 900mm or Customized Length
Junction Box
IP67 Rated
Front Glass
3.2mm, Anti-Reflection Coating, High Transmission, Low Iron, Tempered Glass
Frame
Anodized Aluminium Alloy
Specification
Maximum Power (Pmax)
270
Short-circuit Current (Isc)
9,09
Open-circuit Voltage (Voc)
38,8 V
Maximum Power Current (Imp) [A]
8,52
Maximum Power Voltage (Vmp) [V]
31,7
Module Efficiency STC [%]
16,50
Jinko Solar: Eagle JKMXXXPP-60 – 4 bus bar – 275 Wp
was last modified:
January 15th, 2020
by
Eagle Modules, the poly by Jinko Solar
was last modified:
October 18th, 2018
by