Hanwha Q Cells, solar panels producer since 1990, refines constantly its products by investing a lot on researchers and engineers  (over 400 people working in 4 R&D centres in Germany, Korea, Malaysia and China).
High-performance Q.PLUS series
Among all the high-performance modules, the Q.PLUS series stands out, providing suitable solutions for both residential and commercial fields.
The Q.ANTUM cells technology, together with its design, made this panel a leader product worldwide, obtaining records about best performances in real conditions, quick installation and maximum reliability and duration.
Greater output on production costs and weather conditions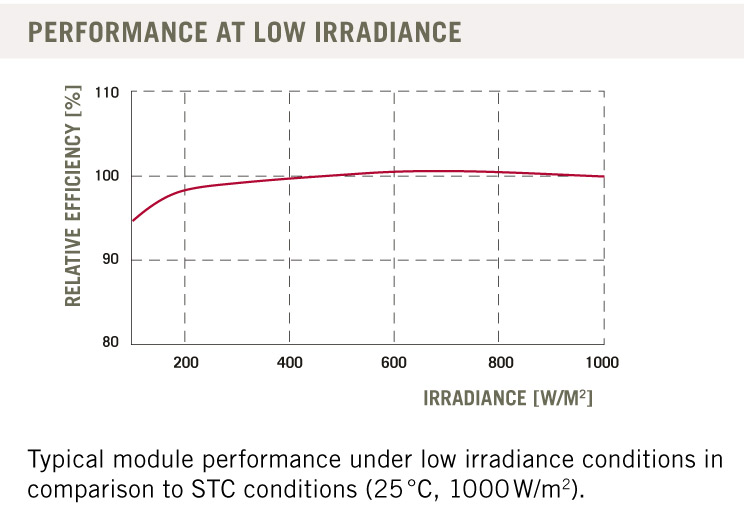 Performance is improved in relation to surface and BOS costs, thanks to higher power classes, and efficiency goes up to 17.7%. Excellent production is also ensured in every weather condition and in case of low light and high temperatures.
Better long-term production thanks to the Anti PID Technology
Through the Anti PID Technology (Potential Induced degradation), studied and developed by Q Cells, cells guarantee long-term production.
Also LID effect has been minimised, thanks to the elimination of boric anhydride bonds. Furthermore, the product vaunts a 12-years guarantee and a 25-years of liners power.
Trackable quality thanks to TRA.QTM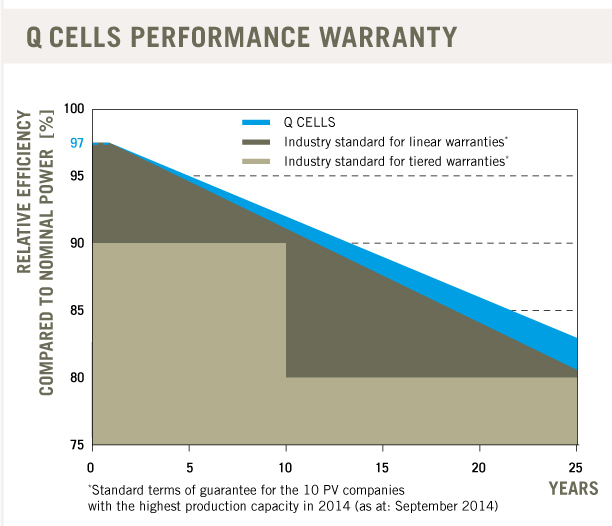 In every single cell it is possible to find a serial number, imprinted with a laser, which allows to track the entire production chain. Moreover, every cell has been tested against potential HOT-SPOT phenomena. Anyway, none of these phenomena occurred since 2005.
High-Tech aluminium alloy frame and fine glass technology
The high-quality workmanship, with the "SolGel Roller Coating" glass process, allows a reduction in light reflection of 50%, with a long-term resistance against corrosion.
Our frames made of High-Tech aluminium alloy are certified to withstand high loads in the presence of snow (5400 Pa) and wind (4000 Pa).
PV Modules, Hanwha Q CELLS
Q Cells: Q.PLUS BFR-G4.1
---
Polycrystalline high power photovoltaic module ideal for any type of installation, the cells with Q.ANTUM technology make it reliable and with high performance even in real conditions, both in summer and in winter.
Available in sizes 280-285-290 Wp
12 years warranty on the product
25 years on performance
Datasheet English
Fiche technique Français
Hoja técnica Español (EU)
Datenblatt Deutsch
The new high-performance module Q.PLUS BFR-G4.1 is the ideal solution for all applications thanks to its innovative cell technology Q.ANTUM. The world-record cell design was developed to achieve the best performance under real conditions – even with low radiation intensity and on clear, hot summer days..
Q.ANTUM TECHNOLOGY: LOW LEVELIZED COST OF ELECTRICITY
Higher yield per surface area and lower BOS costs and higher power classes and an efficiency rate of up to 17.7 %.
INNOVATIVE ALL-WEATHER TECHNOLOGY
Optimal yields, whatever the weather with excellent low-light and temperature behaviour.
ENDURING HIGH PERFORMANCE
Long-term yield security with Anti PID Technology1, Hot-Spot Protect and Traceable Quality Tra.Q™.
EXTREME WEATHER RATING
High-tech aluminium alloy frame, certified for high snow (5400 Pa) and wind loads (4000 Pa).
MAXIMUM COST REDUCTIONS
Up to 10 % lower logistics costs due to higher module capacity per box.
A RELIABLE INVESTMENT
Inclusive 12-year product warranty and 25-year linear performance warranty.
Q Cells: Q.PLUS BFR-G4.1
was last modified:
October 3rd, 2018
by
SPECIFICATION
Power at MPP (W)
280
285
290
Open Circuit Voltage (V)
38,97
39,22
39,48
Short Circuit Current (A)
9,41
9,46
9,52
Voltage at MPP (V)
31,67
31,99
32,29
Current at MPP (A)
8,84
8,91
8,98
Efficiency
≥ 16,8%
≥ 17,1%
≥ 17,4%
Cell
6 × 10 Q.ANTUM solar cells
Format (mm)
1670 mm × 1000 mm × 32 mm (including frame)
Connector
Multi-Contact MC4, IP68 or Renhe 05-6, IP67
Q Cells: Q.PLUS BFR-G4.1
was last modified:
October 3rd, 2018
by
Q Cells photovoltaic modules: high-performance Q.PLUS series
was last modified:
May 31st, 2019
by