The Hydrotank is the indoor "all-in-one" hydronic module for floor installation. Equipped with a 170, 200 or 300 liter storage tank for domestic hot water.
The indoor unit can be combined with an outdoor unit with "Ecodan®" technology with a wide range extension or with "Zubadan" technology for better performance at low temperatures.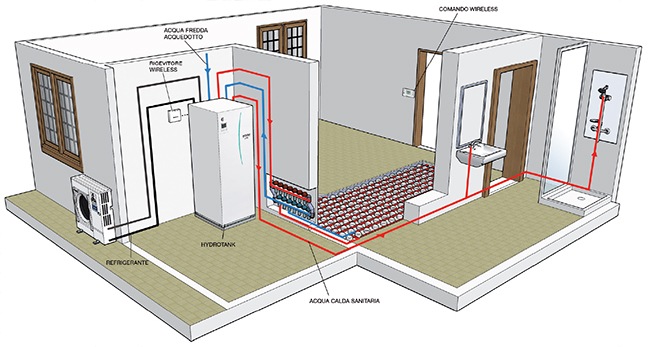 Hydrotank and reversibile Hydrotank
The Hydrotank version of this floor based heat pumps serie with boiler produces hot water for heating only. Instead, the Hydrotank reversible produces both hot water for heating and chilled water for summer air conditioning.
Heating water
Cooling water
Hot domestic water
Both versions are compact and they contain every useful component for the primary plumbing.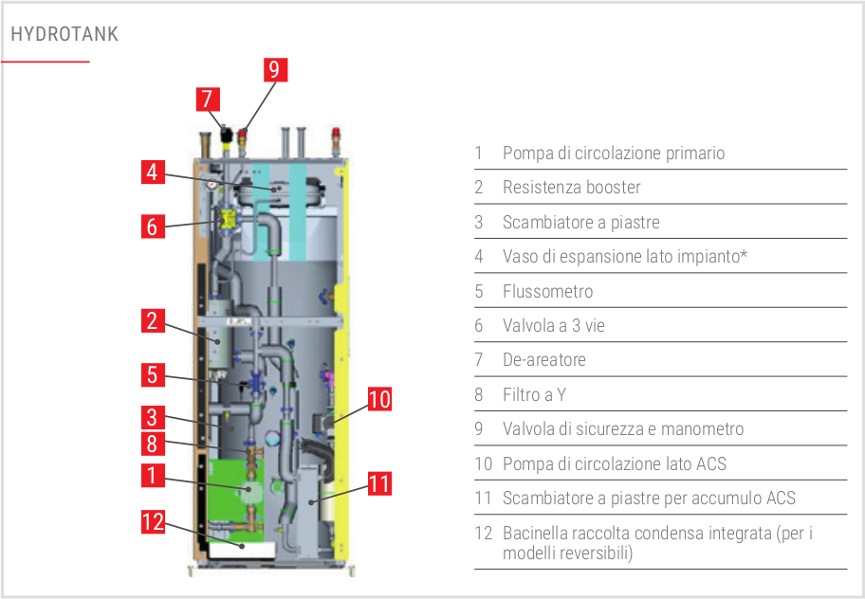 FTC6 Control system
The new FTC6 control unit equipped with a large display and graphic icons allows you to adjust all the main functions and access the diagnostics and monitoring of consumption.
SG Ready: integration with photovoltaic systems
These heat pumps support the SG ready function (Smart Grid Ready) which allows you to maximize the self-consumption of electricity from the photovoltaic system.