VP Solar has renewed its price list dedicated to energy storage systems, incorporating the many innovations introduced on the market.
VP Solar's system of energy storage systems is very broad and includes many of the best global brands, to always be able to offer an installer or reseller company the optimal solution according to the needs of the system.
Connectable systems on AC, DC, Hybrid inverters and batteries
There are AC side and DC side systems, compatible batteries, pre-configured kit systems.
The kit proposals have become one of the most popular parts of the VP Solar range because they simplify the pre-sale phase as the system configuration and component selection is developed in advance by the VP Solar engineering team.
You can request the best quotes and offers from: [email protected]
Solar or photovoltaic battery
The solar or photovoltaic battery is becoming an increasingly required element to optimize the management of the energy produced by a photovoltaic system, accumulating how much more is produced than consumed, and making these kWh available when the user needs it.
VP Solar technical and commercial team
VP Solar's technical-commercial team is available to support the choice of brands and products according to the different system configurations: AC or DC side, with an all-in-one, single-phase or three-phase systems with different sizes of capacity, for residential or commercial/industrial applications.
The skills and market sensitivity gained in over 20 years of activity guides VP Solar to make choices that are not only performing and competitive, but also reliable with safety guarantees, and good after-sales assistance.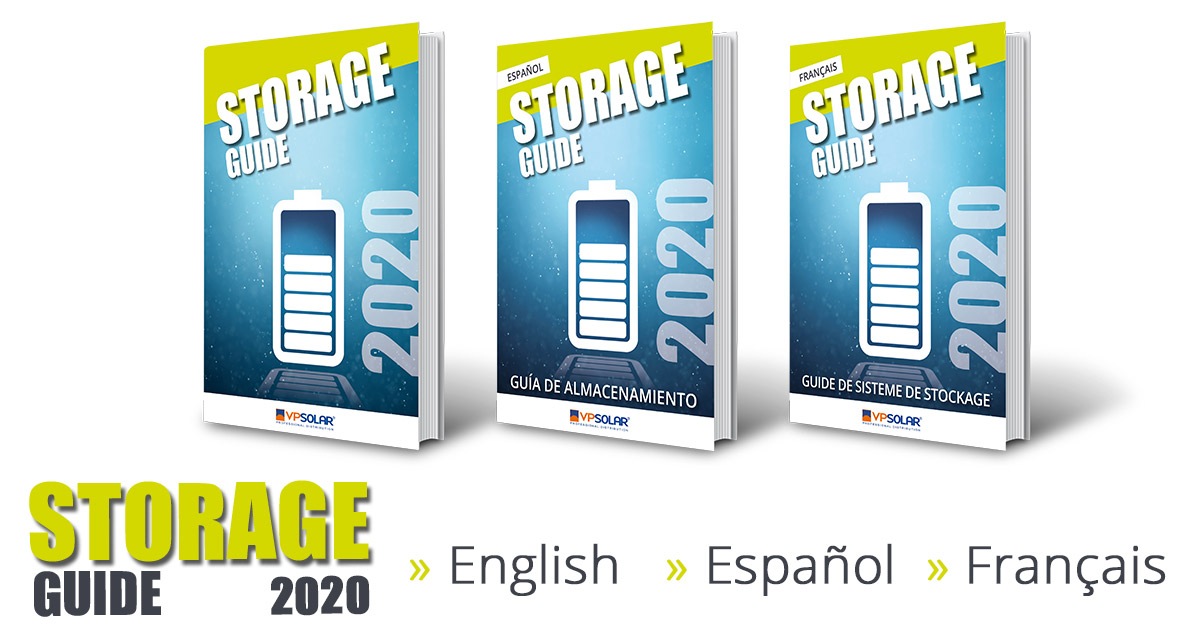 Storage guide
VP Solar has dedicated to storage systems the publication of the Storage Guide/Map, which can be downloaded for free at this link.