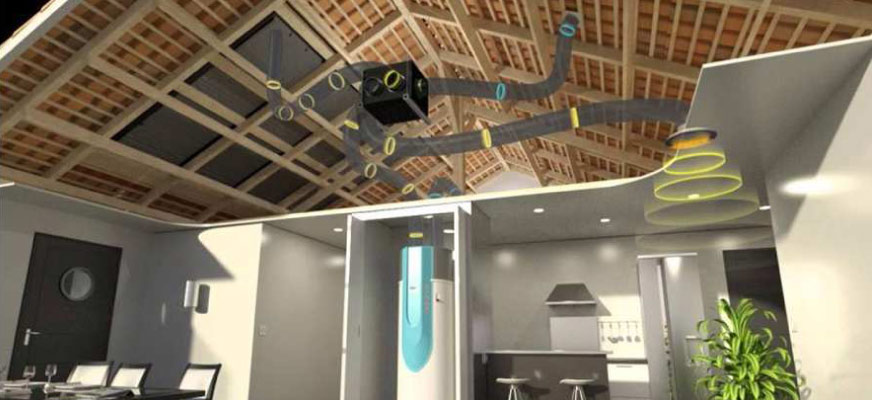 IS THE COMBINATION OF A SOLAR SYSTEM AND A SYSTEM OF HEATING AIR.
ADVANTAGES:
– Increased production of electricity
– Contribution to the heating of the house
– Ambient Air Purification
– Contribution to the night cooling in summer
The heat which develops below the photovoltaic modules is collected and used in the home for heating in the winter period and for the production of domestic hot water during the whole year.
What is an Aerovoltaic system?
The Aerovoltaic panel generates totally 700 W
250 electric Watts + 450 thermal Watts — > It is the most efficiency system!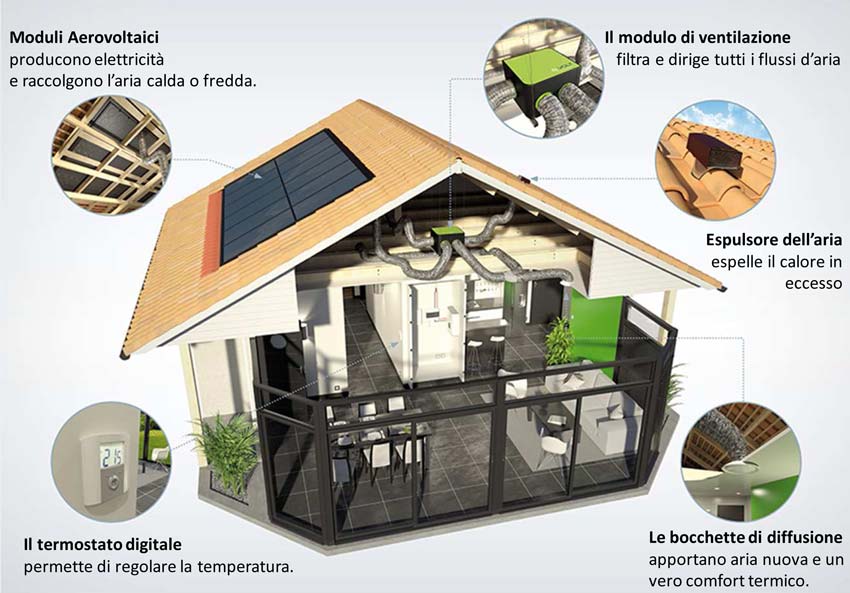 ODYSSEE system
Solar Aerovoltaic + Water heater in the heat pump
Odyssèe system uses heated air produced by aerovoltaic system for the production of hot sanitary water.
Many advantages:
– The water heater in the heat pump minimized the consumptions and noise
– The air used comes always from the hottest source: aerovoltaic panels
– The production of domestic hot water is synchronized with the production of photovoltaic electricity. Solar optimized use and no unnecessary expenditure of energy: 100% renewable energy.
Untill the 100%
of money saving in heated water
Storage capacity of 270 litri
The annual average COP up to 4
The smarter use of heat and electricity produced from aerovoltaici R-VOLT panels.