The SMA Sunny Tripower TL-30 inverter guarantees a maximum performance rating of over 98%, thus increasing efficiency and reducing system costs.
The range of output power from 15.2 kW to 25.0kW makes it ideal for commercial plants and large photovoltaic plants.
Optiflex: Maximum sizing flexibility
The Optiflex system makes the photovoltaic system dimensioning flexible thanks to an asymmetrical multistring input and a maximum DC input voltage of 1000 V, coupled to a 150 to 800V MPP voltage.
With these features it is possible to benefit of a high modules compatibility and a sizing made on the basis of the exact number of modules required with only one inverter.
Optiprotect: Type II overvoltage protection
Optiprotect is the integrated protection system for type II overvoltages, enabling you to take advantage of an intelligent defense system against too high voltages.
Thanks to this system, it is possible to integrate easily and without any additional mounting costs, with anti-bullet protection systems that may be required in public buildings or insurance.
Sunclix: Fast connection system
Connecting modules to the inverter has never been easier, thanks to the CC SUNCLIX connection system.
No adapter, no assortment of connectors, and no tools needed, are enough for 15 seconds for each cable.
Inverter, Inverter for commercial and industrial PV systems, Photovoltaic inverter, SMA
SMA: Sunny Tripower 15000-20000-25000 TL-30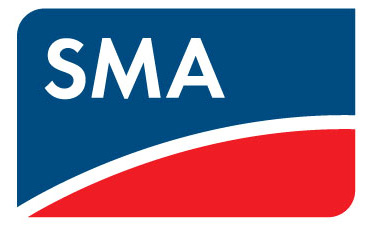 ---
The new Sunny Tripower series TL-30 available in 15,20 and 25 kW power is ideal for commercial installations and for large PV systems due to its high efficiency, its adaptability and integrated overvoltage protection.
Datasheet
The Sunny Tripower 15000TL / 20000TL / 25000TL is the ideal inverter for large-scale commercial and industrial plants. Not only does it deliver extraordinary high yields with an efficiency of 98.4 %, but it also offers enormous design flexibility and compatibility with many PV modules thanks to its multistring capabilities and wide input voltage range.
Integrated Plant Control, which allows the inverter to regulate reactive power at the point of common coupling. Separate controllers are no longer needed, lowering system costs. Another new feature-reactive power provision on demand
Peak efficiency equal to 98.4% thanks to Opticool cooling, wide voltage range DC input up to 1000 V, MPPT channels, shadow management by OptiTrac Global Peak
Adaptable to any situation thanks to the DC surge arrester (SPD type II) and optional integrated display.
Universal monitoring thanks to integrated SMA Webconnect compatible with SMA Modbus / Modbus SunSpec.
Suitable for island plants and compatible with SMA Fuel Save Controller.
Developing new communication functions with integrated power grid through which you can adjust the reactive power with the inverter directly to the point of connection that is always available thanks to QonDemand function.
For more information: https://www.sma.de/en/products/solarinverters/sunny-tripower-15000tl-20000tl-25000tl.html
Dati tecnici
Modello
Sunny Tripower 15000TL
Sunny Tripower 20000TL
Sunny Tripower 25000TL
Potenza nominale DC di ingresso
15330 W
20440 W
25550 W
Massima tensione assoluta DC in ingresso
1000 V
Numero di MPPT indipendenti
2
Intervallo MPPT di tensione DC
240 V a 800 V / 600 V
320 V a 800 V / 600 V
390 V a 800 V / 600 V
Massima corrente DC in ingresso per ogni MPPT
33 A / 33 A
Tipo di connessione AC alla rete
Trifase
Potenza nominale AC di uscita
15000 W
20000 W
25000 W
Grado di protezione ambientale
IP 65
Tipo di connessione DC
SUNCLIX
Tipo di connessioni AC
Morsetto a molla