Sunny Boy Storage 2.5 is the solution from SMA for managing the storage of energy.
Fast and simple application
It is the right solution for increasing the self-consumption with an innovative and performing system, oriented to all applications thanks to AC coupling for new or existing PV plants.
Installers can apply Sunny Bot Storage in a very simple way, using just a few components, thanks to many smart function included in the system.
Efficient
SMA Sunny Boy storage is very efficient reaching 97% efficiency for optimal use of cached energy, with maximum PV yields complying all regulations for feed-in.
It is oriented to the future management of energy in home.
SMA huge range of solution for photovoltaics
VP Solar can propose you the best offer for the complete huge range of SMA products:
Storage solutions: 3600 and 5000 Sunny Boy Smart Energy; Sunny Boy Storage 2.5
Single phase inverters: Sunny Boy 1.5, 2.5, 3000, 3600, 4000, 5000, 6000
Three-phase inverters: Tripower 5000, 6000, 7000, 8000, 9000, 10000, 12000, 15000, 20000, 25000, 60
Optimizers
Central inverters
Communication and monitoring
Resellers and installers can ask the best offer directly to: sales@vpsolar.com
Discover SMA storage system
Inverter residential systems, Inverters SMA, SMA, SMA, Storage
SMA Sunny Boy Storage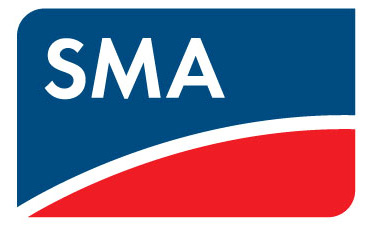 ---
Inverter designed for high-voltage batteries for domestic use. Sunny Boy Storage allows economic integration, simple and flexible storage solutions for photovoltaic systems both new and existing.
97% efficiency
WLAN and intuitive web interface
Compatible with high-voltage lithium-ion batteries
For new and existing systems
Datasheet English
Complete documentation
It is simple and flexible
The new inverter with Sunny Boy SMA Storage battery was developed specifically for high-voltage batteries, as powerwall Tesla.
The combined solution consisting of battery and Sunny Boy Storage allows the accumulation of electricity at costs that are comparable to the prices for domestic electricity.
Economic Integration
– SMA inverters are compatible with all leading storage technologies in the market
– Suitable for photovoltaic plants of any power class, from residential systems to PV power plants
– Optimum integration thanks to standardized interfaces
– Built-in monitoring for control consumption you can be displayed using an app the energy flows and savings opportunities
Also for existing plants
The Sunny Boy Storage helps to make your home less dependent on electric utility companies and allows you to use at night the electricity produced during the day.
SMA is the only company that offers a system with alternating current connection for high voltage batteries, which works in parallel with the photovoltaic system.
This allows installation on existing systems, but also a subsequent flexible expansion of the system with reduced cost and without complications as it is not necessary to intervene photovoltaic system.
SMA Sunny Boy Storage
was last modified:
December 17th, 2019
by
Technical Data
| | |
| --- | --- |
| | Sunny Boy Storage 2.5 |
| Max. DC power (at cos φ =1) | 2650 W |
| Max. DC voltage | 500 V |
| DC voltage range / DC rated voltage | 100 V to 500 V / 360 V |
| Max. DC current | 10 A |
| Feed-in phases / connection phases | 1 |
| Max. apparent AC power | 2500 W |
| Retrofittable battery-backup function | planned |
| SMA inverter with Webconnect | Standard features |
| Max. efficiency / Euro-eta | 96.8 % / 96.1 % |
| Communication protocols | Modbus (SMA, Sunspec), Webconnect |
| Dimensions (W / H / D) | 450 mm / 357 mm / 122 mm |
| Inverter weight (kg) | 9.2 |
| Degree of protection | IP65 / 4K4H |
| Battery communication | CAN bus |
SMA Sunny Boy Storage
was last modified:
December 17th, 2019
by
Sunny Boy Storage 2.5 by SMA
was last modified:
September 6th, 2019
by