Steca, an important German brand in the production of devices for off-grid systems, has introduced the new series of charge controllers Steca Solsum F 0606, 0808, 1010.
These products have a power range that can reach 240 W thanks to a maximum current of 10 A and a voltage of 12 or 24 V.
This series of devices can easily connect to solar panels, battery and loads. Thanks to the LEDs on the device, it can also always monitor the battery status.
Steca Solsum F 0606, 0808, 1010
The new Steca Solsum F is a device divided into 3 sizes: 0606, 0808, 1010.
They are distinguished by two fundamental features, which are the input current module and the charging current.
In the specific case the currents are:
model 0606 equal to 6 A
model 0808 equal to 8 A
model 1010 equal to 10 A
As for the other technical data, there are no relevant differences between the 3 sizes of products.

Technical data
Degree of protection: IP31
Set battery type : gel
Ambient temperature: -25 °C … +50 °C
End-of-charge voltage: 13.9 V (27.8 V)
Boost charge voltage: 14.4 V (28.8 V)
Product features
Serial topology with MOSFETs
Automatic detection of voltage
Voltage regulation
PWM control
Multistage charging technology
Automatic load reconnection
Temperature compensation
Negative earthing of one or positive earthing of several terminals possible
Monthly equalisation charge
The new series of charge controllers also features 4 LEDs that show the operating statuses for the operation, battery charge status and error messages.
Electronic protection functions
All the sizes of the Steca Solsum charge controllers guarantee all the fundamental protection functions for this type of device, such as:
Overcharge protection
Deep discharge protection
Reverse polarity protection of module (≤36 V),load and battery
Short circuit protection of load and module
Overvoltage protection at module input
Open circuit protection without battery
Reverse current protection at night
Overtemperature and overload protection
Load disconnection on battery overvoltage
Charge Controllers, Stand Alone
Steca Solsum 0606, 0808, 1010 solar charge controllers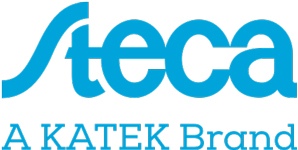 ---
The Steca Solsum continues the huge success of one of the most used SHS controllers. With a power range of up to 10 A at automatically recognized 12 V or 24 V it fits to a system sizes of maximum 240 W.
Full circuit board protection with LED display for simple recognition of battery status. Various connections make it possible to connect easily to solar panels, battery and load. The Steca Solsum F works on PWM as a low loss series controller.
Datasheet
Manuals
Certifications
Product features
Serial topology with MOSFETs
Automatic detection of voltage
Voltage regulation
PWM control
Multistage charging technology
Current compensated load disconnection
Automatic load reconnection
Temperature compensation
Negative earthing of one or positive earthing of several terminals possible
Monthly equalisation charge
Electronic protection functions
Overcharge protection
Deep discharge protection
Reverse polarity protection of module (≤36 V), load and battery
Automatic electronic fuse
Short circuit protection of load and module
Overvoltage protection at module input
Open circuit protection without battery
Reverse current protection at night
Overtemperature and overload protection
Load disconnection on battery overvoltage
Displays
Multifunction LED display
Multi-coloured LED4 LEDs show
operating states
for operation, state of charge, fault messages
Options
Evening or night light function pre-set in the factory or adjustable via Steca PA RC 100
Parameterisation of function values via Steca PA RC 100
Certificates
Compliant with European Standards (CE)
RoHS compliant
Made in EU
Manufactured according to ISO 9001 and ISO 14001
Accessories
Technical data
Modells
0606 (6 A)
0808 (8 A)
1010 (10 A)
System voltage [V]
12 V (24 V)
Open circuit voltage solar module (at minimum operating temperature) [V]
47 V
Module current [A]
6 A
8 A
10 A
End-of-charge voltage
13,9 V (27,8 V)
Boost charge voltage [V]*
14,4 V (28,8 V)
Reconnection voltage (SOC / LVR) *
> 50% / 12,4 V … 12,7 V
Deep discharge protection (SOC / LVD) *
> < 30% / 11,2 V … 11,6 V
Ambient temperature [°C]
– 25 °C … +50 °C
Degree of protection [°C]
IP 30 / NEMA tipo 1
* Solar charge controller is protected against reverse battery polarity together with
polarity protected loads. Reverse battery polarity combined with short circuited or
polarised load could cause damages in load or regulator
* The reverse-polarity protection of the solar module in a 24 V system is only provided
up to an open-circuit module voltage of 36 V.
* Lower value for nominal current, higher value for lowest current