The new JinkoSolar P silicon solar cells reach a new world record for conversion efficiency.
JinkoSolar P: Highly efficient solar cells
On October 2 JinkoSolar, the world leader in photovoltaic panels, has introduced the new high performance JinkoSolar P silicon photovoltaic cells, capable of achieving 22.04% of the highest conversion efficiency in the world.
This is JinkoSolar's second record breaking for cell conversion efficiency by October 2016.
"This is the first time conversion efficiency for JinkoSolar P cells has exceeded the 22% efficiency value, which I believe will serve as a guide to developing higher efficiency products," comments Dr. Jin Hao, vice president of JinkoSolar. "The entire production chain is made up of low-cost industrial processes and will be gradually shifted to mass production. By exploiting our high-efficiency solar cells, we will continue to develop advanced production techniques to reduce the cost of photovoltaic products."
JinkoSolar is a world leader in photovoltaic
JinkoSolar is a world leader in the production and distribution of high efficiency photovoltaic panels.
It has a very diverse clientele and a network of services and solutions at an international level.
JinkoSolar distributed by VP Solar
VP Solar distributes JinkoSolar products and provides to its customers pre-and post-sales quality service.
Request the best offer from the VP Solar sales team: Contact Us
Discover JinkoSolar Eagle series
PV Modules, Jinko Solar
Jinko Solar: Eagle JKMXXXPP-60 – 4 bus bar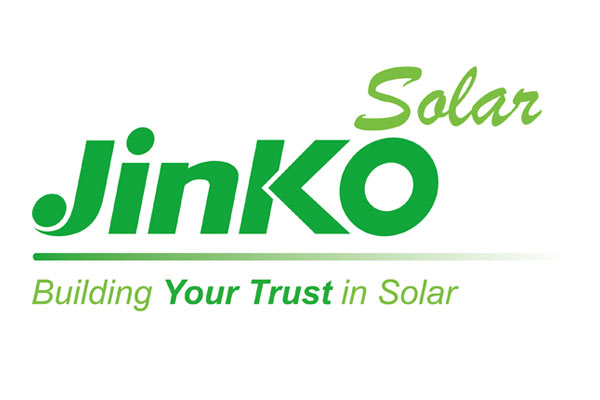 ---
JinkoSolar modules from the Eagle series are the world's first PID-free modules, with 85 ° C / 85% RH conditions.
The modules are designed to give maximum performance even in high temperature and humidity situations.
Thanks to power classes up to 270Wp, Eagle is the 60-cell type most powerful in the market.
Datasheet
Datasheet English
PID Free
The absence of PID guarantees the collection of your system.
High Power Module
The 60-cell polycrystalline module achieves a power output up to 270Wp, one of the most powerful modules currently available on the market.
Resistant to the most difficult atmospheric conditions
Tested for snow / wind loads up to 5,400 Pa, it is able to withstand the toughest weather conditions.
Maximum performance with poorer light conditions …
Thanks to an optimized design of solar cells and encapsulation material, the new Eagle module offers excellent performance in low brightness conditions.
… and with ammonia and fog
Anti-ammonia and anti-fog salt protection guarantees maximum performance in agricultural or coastal areas.
Jinko Solar: Eagle JKMXXXPP-60 – 4 bus bar
was last modified:
September 13th, 2018
by
Model
JKM270PP
No.of cells
60 (6×10)
Cell Type
Poly-crystalline
Dimensions (L x P x H)
1.650 × 992 × 40 mm
Weight
19,0 kg
Output Cables
TÜV 1×4.0mm2, Length: 900mm or Customized Length
Junction Box
IP67 Rated
Front Glass
3.2mm, Anti-Reflection Coating, High Transmission, Low Iron, Tempered Glass
Frame
Anodized Aluminium Alloy
Specification
Maximum Power (Pmax)
270
Short-circuit Current (Isc)
9,09
Open-circuit Voltage (Voc)
38,8 V
Maximum Power Current (Imp) [A]
8,52
Maximum Power Voltage (Vmp) [V]
31,7
Module Efficiency STC [%]
16,50
Jinko Solar: Eagle JKMXXXPP-60 – 4 bus bar
was last modified:
September 13th, 2018
by
Record for Jinko's polycrystalline cells
was last modified:
March 21st, 2018
by