The new ABB inverters UNO-DM-PLUS are the best solution for residential installations. There are many models of different power, to support all needs: 3.3, 4.0, 4.6 and 5.0 kWp.
They are all designed with the same case and with innovative functions for smart application and integration with building automation.
Fast to install and easy for comissioning
The PV installator benefits of simplified connection to the grid, saving time and money.
UNO-DM-PLUS inverters by ABB are the state of art in solar inverters technology.
Connected
They have integrated wireless connection and web server in order to be monitored from remote access and to be connected with other smart solutions.
VP Solar services
VP Solar is an historical specialized distributor of ABB solar inverters.
VP Solar assures to our professional customers, resellers and installers all over Europe, effective logistic services, thanks to SAP management of information, and pre and post technical services based on its own Engineering team.
Private Area
VP Solar custromers can have access to their private area in www.vpsolar.com, where they can find personalized price-list and all information and documents they need.
Inverters, ABB
ABB UNO-DM-3.3/4.0/4.6/5.0-TL-PLUS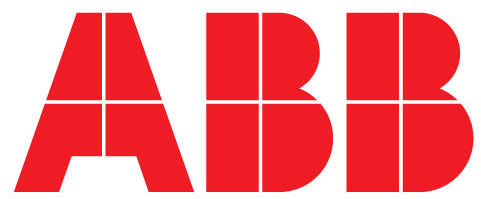 ---
The new ABB inverters of the UNO-DM xx-TL-PLUS series contain the best of their PVI predecessors and UNO, or large graphic display, 2 MPPT channels but with the added WIFI integrated and a contact for controlling a load and thus increase the 'consumption.
With these features the inverters of the UNO-x.x DM-TL-PLUS series are the ideal inverter for residential use.
Also available in a version with integrated DC disconnect.
Chassis rugged outdoor (IP65) with natural convection cooling to ensure maximum reliability in any condition of use.
Easy to assemble thanks to the reduced weight and plug & play connectors for both the side in direct and alternate, simplified procedure of commissioning.
Large graphic display, equipped with WIFI cos' you can access information with any local device, or remotely via free and dedicated ABB portal.
Without transformer, wide input voltage range with 2 MPPT guarantee flexibility and efficiency
Dynamic Control of the network and load managers.
Conforms to SunSpec Protocol (TCP / RTU) so as to ensure the integration with third-party devices also present within smart building and smart grid.
Future-proof thanks to remote updates.
Information:
http://new.abb.com/power-converters-inverters/solar/string/single-phase/uno-dm-1-2kw-2-0kw-3-3kw-4-0kw-4-6kw-5-0kw-tl-plus
ABB UNO-DM-3.3/4.0/4.6/5.0-TL-PLUS
was last modified:
December 28th, 2017
by
The new inverters ABB for solar: UNO-DM-3.3/4.0/4.6/5.0-TL-PLUS
was last modified:
January 22nd, 2019
by