The range of SolarEdge Smart modules is enhanced with new sizes and new high-power models and an extended 15-year warranty.
These PERC mono PV modules with integrated power optimizer and half-cut cells allow for higher energy production, faster installations, maintenance, and simplified logistics.
Available with a black or all-black frame, the 15-year module warranty and 25-year performance guarantee make it an even more reliable and superior quality product.
Smart modules range:
355W all-black: SPV355-R60DBMG
360W all-black: SPV360-R60DBMG
375W with a black frame: SPV375-R60DWMG
Smart modules reduced installation times and costs
Thanks to the pre-installed optimizers and the simplification in the mapping of the physical layout of the plant where it is sufficient to scan a single serial number on the front to configure it in the monitoring platform, these modules allow a considerable saving of time and management and installation costs and maintenance.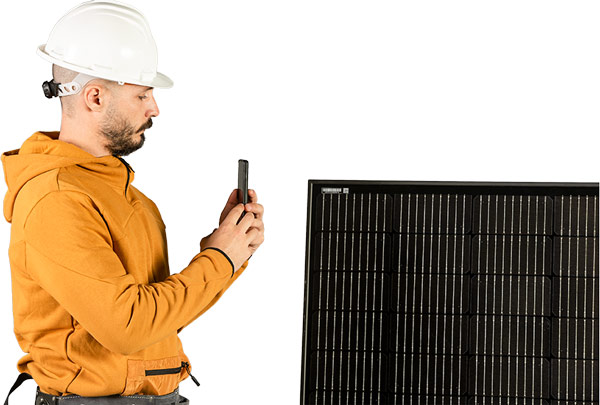 Single manufacturer for your system
Thanks to its integrated technological offer, which not only includes inverters and optimizers, whose reliability and historicity of the product range is known, SolarEdge offers solutions for residential home automation, Smart modules, inverters with Synergy technology for commercial systems with the new ranges up to 120kW and within the year also the new solution for energy storage with its SolarEdge battery.