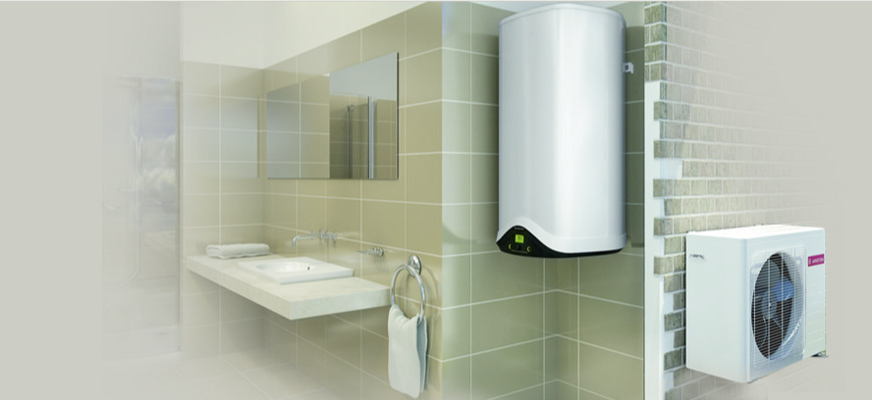 Heat pump water heaters are a "green solution", efficient and economical for the production of sanitary hot water. Simple and flexible to install, they represent a valid response to the users' needs both in residential and commercial environment. They can be combined with solar thermal or photovoltaic plants, as well as to other technologies for the thermal comfort like heaters, heat pumps and district heating networks.
The electricity consumed by the product is only that necessary to make the fan and the compressor to work; the rest of the energy (about 2/3) is taken for free from the air!
For utilities equipped with photovoltaic installation, the heat pump for the sanitary hot water production can be the cheapest and efficient solution to store the energy (thermal storage) by increasing the self-consumption. By using appropriate devices it is possible to enable the heat pump only when the power produced from the photovoltaic installation is enough to fuel it.
High incentives: tax deduction, thermic account
Wide and complete product range (from 80 to 350 liters)
Solutions based on different needs for wall, split or floor installations
Easy installation
Heat pumps consume around 1/3 of electricity compared to a traditional water heater
FV combination with DomusManager control to increase the self-consumption
Possible integration with the solar thermal
Can be installed both to the new and the existing system
Allow to eliminate the gas consumption for the sanitary hot water production