The Thermodynamic Solar system connects the heat pumps and the solar thermal collector's technologies by enhancing their strengths. It consists of a simple and light solar panel, of a compressor and a water storage tank.
"Energies" Thermodynamic Solar performances
Extremely high performances can be achieved with this system: even with low external temperatures or during the night, the efficiency is very high: for example, absorbing only 400 W of electricity, a power of about 2˙000÷2˙400 W is transmitted to the water.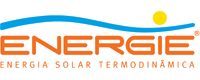 Extremely high performances with COP up to 6,5
Hot water guarantee with any weather conditions 24 hours/day
It can be installed on the rooftop, on the wall, on the garden, etc..
No glass or fragile material
High incentives
Short term economic return
Maximum quality and reliability for a long duration
Strong cost energy saving
The panel is realized with anodized aluminum with flexible lacquering, it only weights 8 kg and it is easy to transport and install. It can be installed in different modules on the roof, on the wall, in the garden, etc…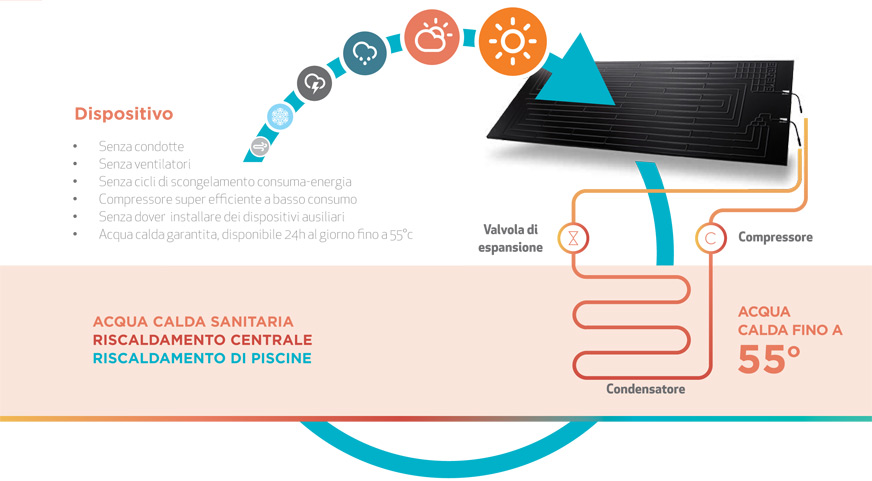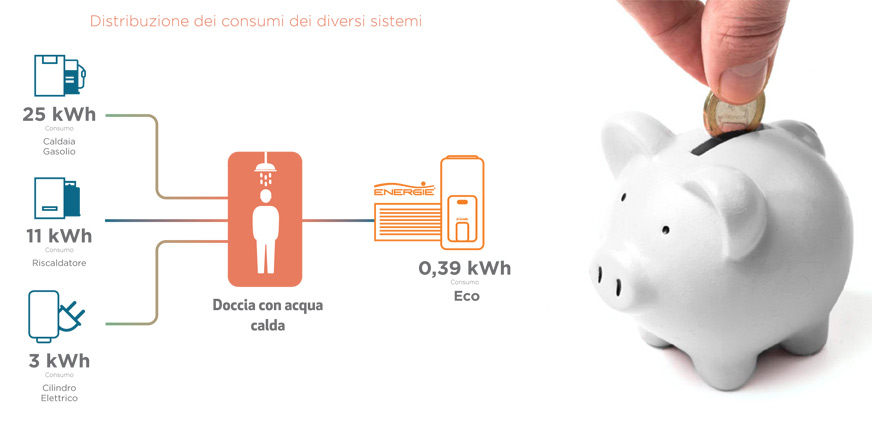 View all Solar termodynamics
For any information do not hesitate to contact us!
Or call us at +39 0423.632720