The ranking compiled by the Bloomberg New Energy Finance research institute places JinkoSolar at the top position as the most bankable brand in the photovoltaic industry.
JinkoSolar tops in stakeholder interviews
The result was obtained by processing the data from interviews with major stakeholders, asking what the brand of photovoltaic panels would be, with which easier funding from banks is obtained.
The respondents included banks, consultants, EPCs and independent producers from all over the world.
Taking into account the quality, reliability and performance of photovoltaic panels, the financial performance of the manufacturer, 100% indicated JinkoSolar as the top maker.
"The result of this survey confirms JinkoSolar as the preferred brand by banks, as well as by industry players," said Kangping Chen, CEO of JinkoSolar. "We have maintained our leading position as the largest photovoltaic module manufacturer in the world providing 4.9 GW in the first half of 2017, thanks to our continued efforts in terms of quality and technological improvements. We will continue to invest in quality to ensure a higher level of product reliability, while we are committed to further growth in both established and emerging markets. "
Discover JinkoSolar Eagle series
Jinko Solar, PV Modules
Jinko Solar: Eagle JKMXXXPP-60 – 4 bus bar – 275 Wp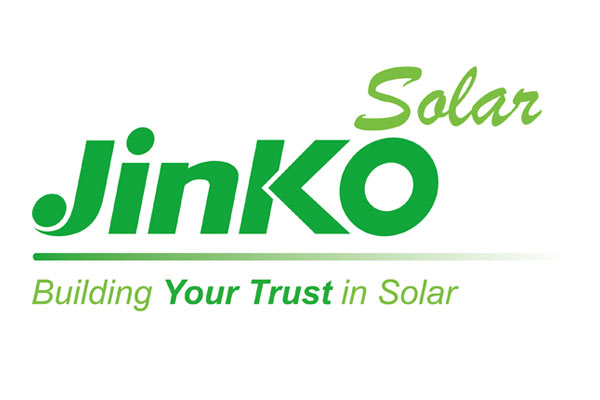 ---
JinkoSolar modules from the Eagle series are the world's first PID-free modules, with 85 ° C / 85% RH conditions.
The modules are designed to give maximum performance even in high temperature and humidity situations.
Thanks to power classes up to 2750Wp, Eagle is the 60-cell type most powerful in the market.
Datasheet
Datasheet English
PID Free
The absence of PID guarantees the collection of your system.
High Power Module
The 60-cell polycrystalline module achieves a power output up to 275Wp, one of the most powerful modules currently available on the market.
Resistant to the most difficult atmospheric conditions
Tested for snow / wind loads up to 5,400 Pa, it is able to withstand the toughest weather conditions.
Maximum performance with poorer light conditions …
Thanks to an optimized design of solar cells and encapsulation material, the new Eagle module offers excellent performance in low brightness conditions.
… and with ammonia and fog
Anti-ammonia and anti-fog salt protection guarantees maximum performance in agricultural or coastal areas.
Jinko Solar: Eagle JKMXXXPP-60 – 4 bus bar – 275 Wp
was last modified:
January 15th, 2020
by
Model
JKM270PP
No.of cells
60 (6×10)
Cell Type
Poly-crystalline
Dimensions (L x P x H)
1.650 × 992 × 40 mm
Weight
19,0 kg
Output Cables
TÜV 1×4.0mm2, Length: 900mm or Customized Length
Junction Box
IP67 Rated
Front Glass
3.2mm, Anti-Reflection Coating, High Transmission, Low Iron, Tempered Glass
Frame
Anodized Aluminium Alloy
Specification
Maximum Power (Pmax)
270
Short-circuit Current (Isc)
9,09
Open-circuit Voltage (Voc)
38,8 V
Maximum Power Current (Imp) [A]
8,52
Maximum Power Voltage (Vmp) [V]
31,7
Module Efficiency STC [%]
16,50
Jinko Solar: Eagle JKMXXXPP-60 – 4 bus bar – 275 Wp
was last modified:
January 15th, 2020
by
JinkoSolar: the most bankable in the photovoltaic industry
was last modified:
December 23rd, 2019
by