The B2 version is add the proven PVS-100/120-TL and maintains the same salient features. Available in two sizes with output voltages respectively of 400 V for the 100 kW and 480 V for the bigger brother of 120 kW dedicated to installations with dedicated medium voltage transformer.
Easy installation for indoors and outdoors
Very easy to handle and install, in fact it can be mounted both on the wall but also horizontally so as to adapt to both ground and roof installations.
The protection degree IP66 allows it to face even the harshest climates. Thanks to the sturdy closing hinges, problems during the wiring/commissioning or maintenance phase will be avoided.
The connections are made in a dedicated area so as to facilitate maintenance operations as well.
Smart connected and easy to set up
With the built-in Wi-Fi connection, it can be easily configured from any portable device such as laptop, tablet or smartphone.
The dedicated APP is also available for the iOS and Android mobile devices to further simplify the work on site, especially in large systems with many inverters.
The wiring of the output to the grid can be with both aluminum or copper cables with large sections in order to lower losses as much as possible.
Integrated datalogger to monitor the entire system
In addition to Wi-Fi communication, it has 2 ethernet ports for monitoring the entire system, given the integrated data logger which is compatible with Plant Portfolio Manger for professional management of O&M operations, thus ensuring the investment over the years.
Through the ModBus protocol compliant with the Sunspec standard, it can also be integrated into third-party systems.
Reduced number of MPPTs ideal for revamping
The main feature of this new B2 version is the reduced number of MPPTs, in fact it has only 2 compared to its predecessor which had 6.
This feature is not penalizing but it is its strong point since thanks also to the possibility of having the 2 MPPT channels in parallel it is the valid substitute for old centralized inverters of 50 and 100 kW.
Suitable for replacements without reconfiguring the system
The double stage conversion input topology means that it has a wide input voltage range so that it can be suitable for one-to-one replacements without the need to re-cabling the photovoltaic field.
Commercial inverter FIMER, FIMER, Inverter, Photovoltaic inverter
FIMER PVS-100/120-TL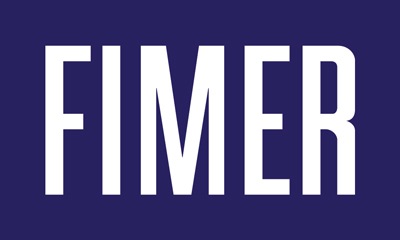 ---
The PVS-100/120-TL new three-phase high power FIMER solution ideal for large commercial applications.
6 independent MPPT
Transformerless inverter
120 kW for 480 Vac and 100 kW for 400 Vac
Wi-Fi as standard for configuration
Datasheet English
Complete documentation
The PVS-100/120-TL is the new high-power FIMER three-phase solution for sizes up to 120 kW ideal for commercial and industrial plants.
Connected to the cloud for the efficient realization of decentralized photovoltaic systems mounted on the ground or on the roof.
Equipped with six MPPTs to optimize energy even in the presence of shading. Present integrated AC and DC isolators and 24 string connectors and surge arresters for both DC and AC, it does not require additional external components.
FIMER plant portfolio integration
Monitoring your assets is made easy as every inverter is capable to connect to FIMER plant portfolio manager to secure your assets and profitability in long term.
Highlights
6 independent MPPT
Transformerless inverter
120 kW for 480 Vac and 100 kW for 400 Vac
Wi-Fi as standard for configuration
Two ethernet ports for plant level communication
Large set of specific grid codes available which can be selected directly in the field
Double stage topology for a wide input range
Both vertical and horizontal installation
Separate wiring compartment for fast swap and replacement
IP66 Environmental protection
Maximum efficiency up to 98.9%