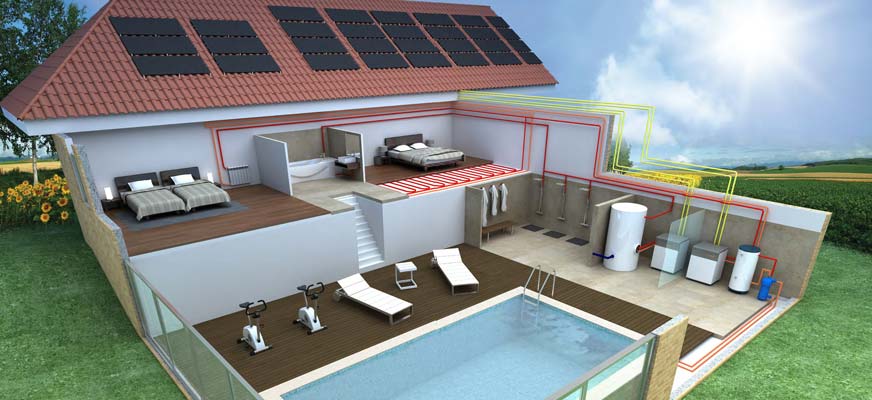 HOT WATER ALSO AT NIGHT
The
Solar Thermodynamic System
joins, highlighting just the strength points, the technologies of the heat pump and of the solarthermics collector: it is made up of a light and simply solar panel, of a compressor and of a tank for the water.
The performance with this system is great: either with low outdoors temperature or at night, the efficiency is very high: for example using just 400 W of electricity, it can transmit to the water a power of about 2˙000÷2˙400 W.

The panel is made of anodized aluminium with flexible lacquer, the weight is just of 8 kg, easy to be transported and to install. It can be installed in several ways on the roof, on the wall, in the garden…
Very high performance with COP up to 6,5
Hot water guaranteed in any weather condition, 24h a day
It can be installed on the roof, on the wall, in the garden…
No glass and no frigile material
High grants
Economic return in short time
The best quality and reliability for long life-time
Great saving on the cost of energy
VIEW
View all products of Solar Thermodynamic!
You can see all the products in our range of Solar Thermodynamic