SMA EV Charger charging device for electric vehicles ideal in combination with new or existing photovoltaic systems, to reduce charging costs to a minimum..
Equipped with a TYPE 2 fixed cable compatible with all electric vehicles on the market.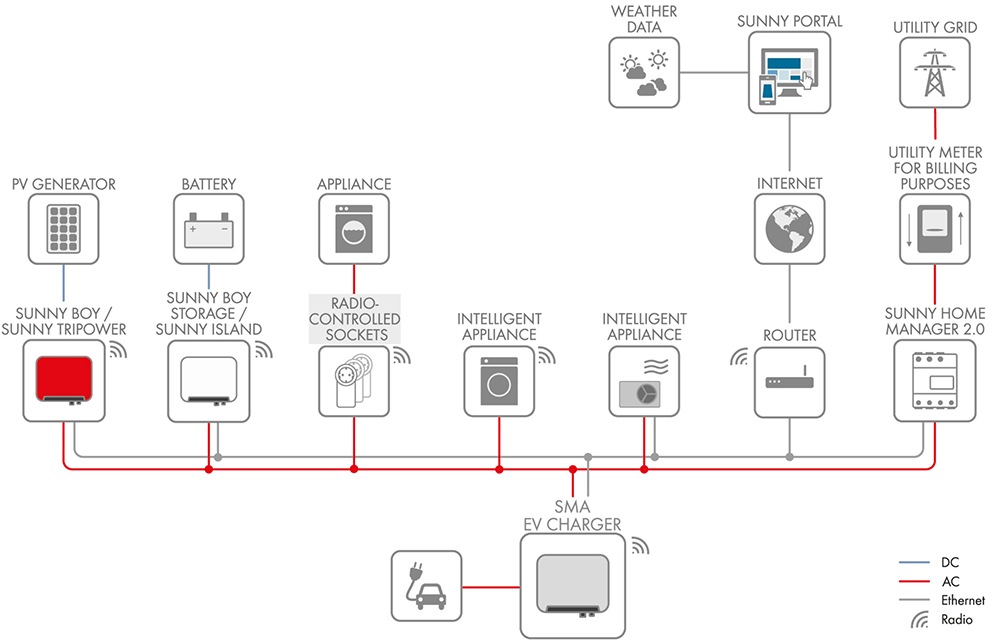 SMA EV Charger uses a combination of grid and solar power to complete single-phase charging with up to 7.4 kW – and almost twice as fast as at conventional charging stations. The integrated symmetry feature ensures adherence to country-specific unbalanced load limits.
A single supplier for all components
With the SMA Energy app, the owner of the system has all the updated information on the charging process under control and maximum control thanks to the possibility of configuring the charging mode.
Another very useful option, just indicate to the APP when the car should be ready for departure and the charging process will automatically start.
Universal
• Compatibility with all electric vehicles on the market
• Possibility of integration into new and existing PV systems
Quick and easy
• Charging with up to 22 kW
• Boost function for grid-compatible, single-phase charging with up to 7.4 kW
• Control and visualization via SMA Energy app
Sustainable
• Maximum utilization of solar energy
• Zero-emissions charging
Worry-free
• Reliable thanks to power outage protection
• Integrated direct current failure monitoring reduces installation costs
• Safe investment with SMA Smart Connected