It is easy to install
The wall installation, thanks to the fastening element, takes only few minutes. Also the accumulation section is very easy to install, this thanks to the casing and to the easy insertion.
The connection is simplified by the fast grafts, studied for minimize the installation times. Once connected it starts up and configures in few minutes, so the game it's done: now you can immediately store energy and use it to save!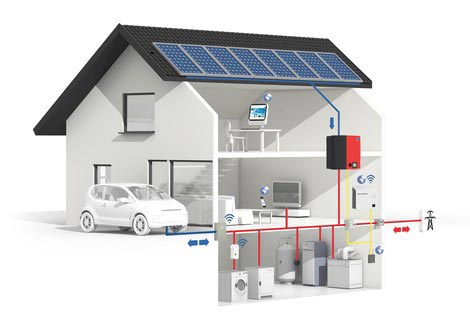 It is easy to manage
It's easy to handle thanks to the ability, with Sunny Home Manager (optional), to have all the information at click and at any times on your mobile device.
Thanks to the integrated Smart Home system, the user is able to improve self-consumption, independence from the network and savings, thanks to the possibility of:
– Check your own electrical consumption on the portal and view the potential economic savings, in a way that improves your habits automatically.
–  You can always have the control of battery production and charging.
– Automatically start your home appliances, depending on your expected production and effective, and weather forecasts.
Economic Saving
It permits an economical save because allows to minimize the usage of the grid energy both in night and during the day, thanks to the possibility of the batteries to charge and discharge themselves during the day without affect them durability and number of cycles.
The lithium batteries, in fact, unlike the acid ones, even if loaded partially, doesn't lose efficiency and duration. This allows greater benefits in the days when there may be variability in the photovoltaic production.
In these situations, such as the passing of clouds, the battery allows not to require power to the network in daytime hours where the cost is higher, so saving on the bill.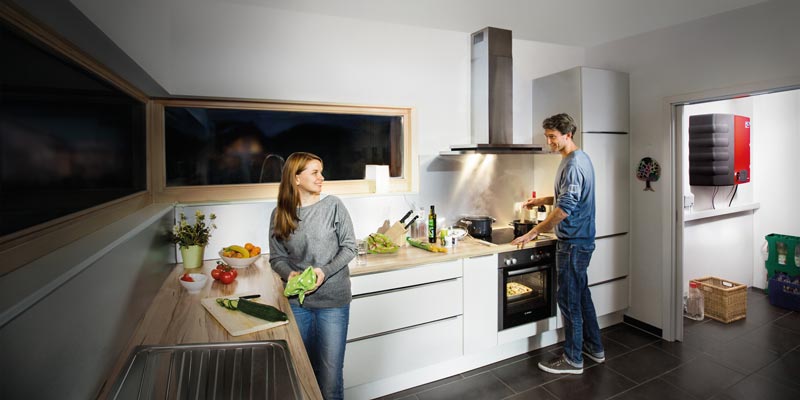 SMA Sunny Boy Smart Energy SB 3600/5000 SE-10
was last modified:
December 1st, 2017
by