Huawei, a Chinese company founded in 1987 has long been committed in systems and solutions development and production for networks and telecommunications. It has been the first Chinese company to enter the "Top 100 Best global Brand" ranking in 2016. With 14 establishments, 16 research and development centers and 45 training centers at global level, Huawei is one of the most interesting brand in the photovoltaic world, offering a full range of three-phase inverters and the new range of single-phase hybrid inverter.
Smart Energy Center
This range of ultra-compact  and high performances single-phase inverter for residential photovoltaic systems is available in the following sizes from 2 to 5kW and has maximum efficiency up to 98,6%.
Huawei SUN2000L Single-phase hybrid Inverter
These inverters boasts of smart and compact design and light weight (10.6 kg only), and have received in 2016 the RedDot design Award as the best product of the year.
The product high reliability with 10 years warranty extendible up to 25 years and protection degree IP65 and integrated lighting protection for DC and AC side, ranks the product among the most interesting inverters in the market.
Interface for connecting a storage system
The hybrid inverter SUN2000L already includes the interface for connecting to a storage system with DC coupling in case the user would like to implement his own system.
FusionHome: the smart energy solution
Huawei designed this range of inverters as part of a smart energy solution FusionHome, that combines the most advanced digital technologies and the solar technology for domestic use, for a complete solution that exploits 100% the electricity production from renewable sources. This is possible by combining photovoltaic modules and a smart monitoring system with the management of energy flows for smart appliances, energy storage and domotics.
Storage, Huawei, DC side storage system, Inverters, Huawei
Huawei SUN2000L-2/3/3.68/4/4.6/5KTL smart energy center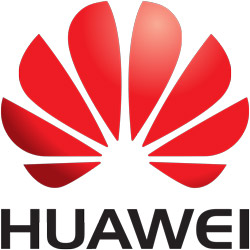 ---
Smarter energy for a better life
Max. Efficiency 98.6%
Compact & light
IP65 with natural cooling
Integrated energy storage interface
The Single-phase Huawei SUN2000L inverter is a high efficiency product, with reliable performance and high yield.
This Hybrid photovoltaic inverter allows to manage also a DC side storage system.
Compatible batteries: LG Chem RESU 7H SEG – RESU10H SEG
Available models: SUN2000L-2KTL, SUN2000L-3KTL, SUN2000L-3.68KTL, SUN2000L-4KTL, SUN2000L-4.6KTL, SUN2000L-5KTL
Technical specifications:
AC side Powers available: 2000W, 3000W, 3680W, 4000W, 4600W, 5000W
​Simple & Easy: 10.6kg, allows one person simple installation
High efficiency inverter topology, Max. Efficiency 98.6%, European Efficiency 98.0%
Integrated lightening protection for both DC and AC
Integrated plug & play energy storage interface
Optimized AC connector for quick wiring
​Supports one-click inverter configuration
​IP65, Natural cooling
Huawei SUN2000L-2/3/3.68/4/4.6/5KTL smart energy center
was last modified:
July 25th, 2018
by
Efficiency
| | | | | | | |
| --- | --- | --- | --- | --- | --- | --- |
| Technical Specification | SUN2000L-2KTL | SUN2000L-3KTL | SUN2000L-3.68KTL | SUN2000L-4KTL | SUN2000L-4.6KTL | SUN2000L-5KTL |
| Max. efficiency | 98,4% | 98,5% | 98,5% | 98,6% | 98,6% | 98,6% |
Input
European weighted efficiency
97,0%
97,6%
97,8%
97,9%
98%
98%
Recommended max. PV power
2660 Wp
3990 Wp
4968 Wp
5400 Wp
6210 Wp
6750 Wp
Max. input voltage
600V
Operating voltage range
90 V – 600 V
Start-up voltage
120V
Full power MPPT voltage range
120 V -480 V
160 V -480 V
190 V -480 V
210 V -480 V
260 V -480 V
260 V -480 V
Rated input voltage
380 V
Max. input current per MPPT
11 A
Number of MPP trackers
2
Max. number of inputs per MPPT
1
Output
Rated output power
2000 W
3000 W
3680 W
4000 W
4600 W
5000 W
Maximum apparent power
2200 VA
3300 VA
3680 VA
4400 VA
5000 VA
5500 VA
Rated output voltage
220 V/230 V/240 V
Rated AC grid frequency
50 Hz/60 Hz
Maximum output current
10 A
15 A
16 A
20 A
23 A
25 A
Adjustable power factor
0,8 capac… 0,8 indut
Max. total harmonic distortion
≤3%
Battery Compatibility
| | |
| --- | --- |
| Battery | LG Chem RESU 7H_R / 10H_R |
| Voltage range | 350 -450 V CC |
| Max. current | 10 A |
| Communication | RS485 |
Huawei SUN2000L-2/3/3.68/4/4.6/5KTL smart energy center
was last modified:
July 25th, 2018
by
Huawei Single-phase hybrid inverter smart energy center
was last modified:
October 16th, 2018
by