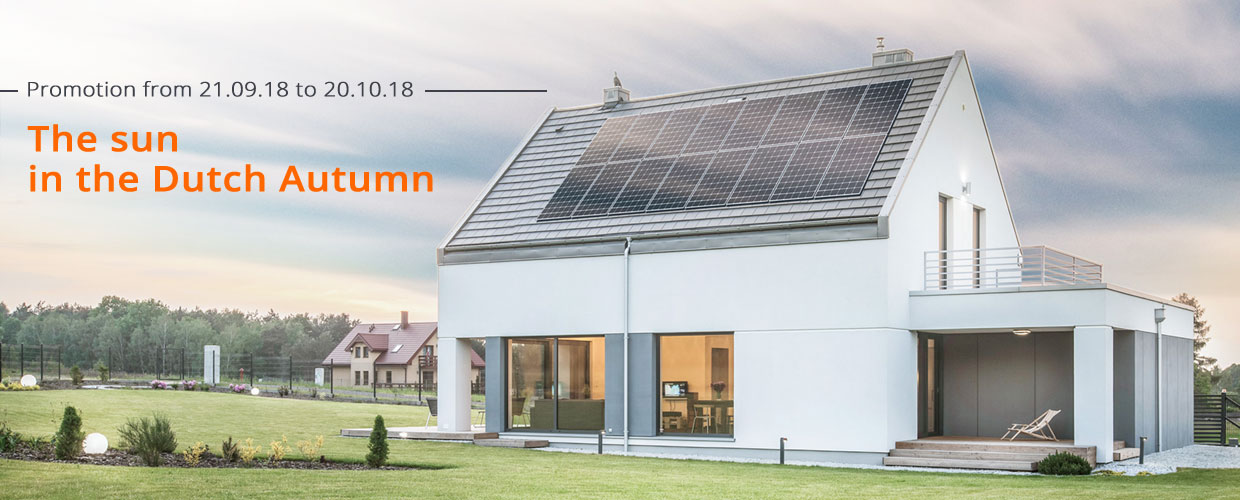 Promotion from 21.09.18 to 20.10.18:
"The sun in the Dutch Autumn"
Een maand met aanbiedingen alleen in Nederland
Veel aanbiedingen op ons assortiment
B2B distributor
some business data from 2010 to 2017
Export 2017 vs 2016
+200%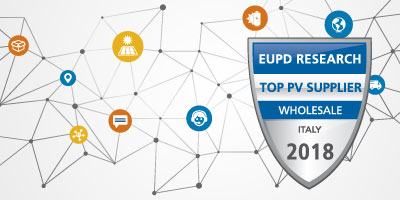 Distributor of Energy systems
VP Solar has been a B2B distributor of energy systems since 1999: photovoltaics, energy saving and innovative technologies from renewable energy. We provide solutions and knowledge in partnership with the leading worldwide manufacturing companies.
Our challenge: to be a protagonist of the new market of energy systems with a long-term and sustainable business approach based on competences and quality.
Distributeur van energie systemen
VP Solar is sinds 1999 een B2B-distributeur van energiesystemen: fotovoltaïsche energie,  energiebesparing en innovatieve technologieën van zelf opgewekte stroom. Wij bieden oplossingen en kennis aan zowel Italiaanse als internationale resellers en installateurs, in samenwerking met de leidende wereldwijde productiebedrijven.
Onze uitdaging: om samen met onze partners een hoofdrolspeler van de nieuwe energiesystemen te zijn, met een lange termijn- en duurzame bedrijfsaanpak op basis van competenties en kwaliteit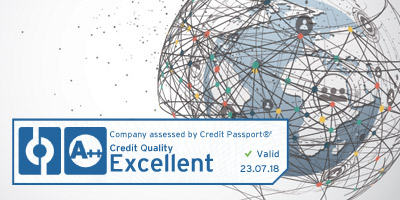 A++ financial position
Our history is based on a strong financial position.
VP Solar gained A++ Moody's rating thanks to the excellent company management.
Our long-term growth is based on stability and reliability: we have ambitious and sustainable goals.
We follow the changes of the fast-developing market dynamically and carefully.
A++ Financiële positie
Onze geschiedenis is gebaseerd op een sterke en autonome financiële positie.
Het bedrijf is een bedrijf en managementbedrijf van hoge kwaliteit.
We groeien en blijven groeien, houden onze stabiliteit en onze betrouwbaarheid in stand en nastreven ambitieuze en duurzame doelen.
We volgen de veranderingen van de zich snel ontwikkelende en dynamische markt zorgvuldig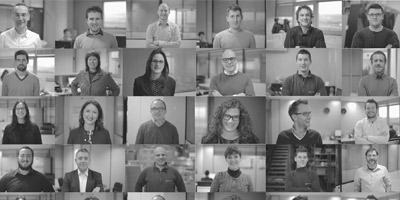 Professional and motivated team to grow in a global market
We are oriented to the future, growing in a global market.
VP Solar is fully pursuing this target using digitalization, training and motivating its human resources towards this challenge.
Our people work in teams, sharing competences and experiences, listening to the customers needs.
Professioneel en gemotiveerd team wat wil groeien in de wereldmarkt
We zijn gericht op de toekomst en groeien in een wereldwijde markt. VP Solar streeft dit doel volledig na met behulp van digitalisering, training en motivering van zijn personeel voor deze uitdaging. Onze mensen werken in teams, delen hun competenties en ervaringen en luisteren naar de behoeften van de klant.