The new series of single-phase inverter UNO-DM-PLUS is the ideal solution for photovoltaic installations for the residential market.
UNO-DM-PLUS: sophisticated and functional design
Thanks to a well-designed design, the inverter series is simple and fast to install.
The installation times have been considerably reduced thanks to the use of Plug and Play connectors, which allow you to install the inverter without the need to remove the cover.
The installation is further facilitated by a wizard for commissioning the inverter.
The UNO-DM-PLUS inverter series is available in six power ranges from 1.2 to 5.0 kW, providing solutions that will fit every user's need.
Giovanni Frassineti, manager of ABB's solar activity, explains: "In ABB we are always committed to renewing our range of solar products by developing new storage solutions for PV and platforms to ensure the best possible performance for our customers.

"The UNO-DM-PLUS inverter represents this commitment: the new design envelops the quality and engineering of ABB in a lightweight, compact package that, thanks to smart technology choices, means that we have created an optimized solution for Home installations."
Complete integrability
User experience is greatly improved thanks to the integrated interface that allows access to various features such as advanced inverter configuration settings, dynamic forward control, and load handler. All of this data is accessible through an integrated web server.
The innovative and future-oriented design of this inverter series enables the integration of UNO-DM-PLUS with any current or future device for intelligent building automation and third-party monitoring systems.
ABB: Reliability and Progress
ABB is a leader in technology for the electrification, robotics and motion automation, industrial automation and power grids, serving the utilities, industry and transportation industries and global infrastructure with 125 years of history behind.
VP Solar is the distributor of ABB systems and offers, thanks to its SAP-based logistics, very short delivery times, as well as pre- and post-sales support services with its own engineering team.
ABB, Inverters
ABB UNO-DM-1.2/2.0/3.3/4.0/4.6/5.0-TL-PLUS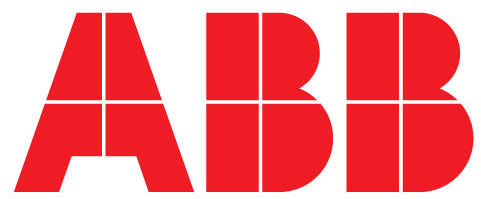 ---
The new ABB inverters of the UNO-DM xx-TL-PLUS series contain the best of their PVI predecessors and UNO, or large graphic display, 2 MPPT channels but with the added WIFI integrated and a contact for controlling a load and thus increase the 'consumption.
With these features the inverters of the UNO-x.x DM-TL-PLUS series are the ideal inverter for residential use.
Also available in a version with integrated DC disconnect.
Chassis rugged outdoor (IP65) with natural convection cooling to ensure maximum reliability in any condition of use.
Easy to assemble thanks to the reduced weight and plug & play connectors for both the side in direct and alternate, simplified procedure of commissioning.
Large graphic display, equipped with WIFI cos' you can access information with any local device, or remotely via free and dedicated ABB portal.
Without transformer, wide input voltage range with 2 MPPT guarantee flexibility and efficiency
Dynamic Control of the network and load managers.
Conforms to SunSpec Protocol (TCP / RTU) so as to ensure the integration with third-party devices also present within smart building and smart grid.
Future-proof thanks to remote updates.
Information:
http://new.abb.com/power-converters-inverters/solar/string/single-phase/uno-dm-1-2kw-2-0kw-3-3kw-4-0kw-4-6kw-5-0kw-tl-plus
ABB UNO-DM-1.2/2.0/3.3/4.0/4.6/5.0-TL-PLUS
was last modified:
November 22nd, 2019
by
ABB UNO-DM-PLUS: optimal solution for the residential
was last modified:
April 9th, 2019
by