1] It is easy to install
Because in a few minutes installed on the wall, thanks to the fastening element. Even the accumulation section is easy to place, due to the housing already present and the inclusion facilitated. The connection is facilitated by quick couplings designed to minimize the installation time. Once connected, within minutes you start and configure, and that's it: now you can store energy and use it to save you!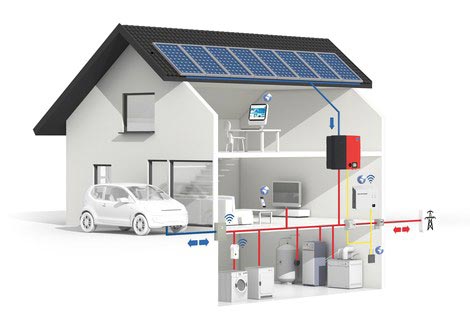 2] It is easy to manage
It is easy to manage thanks to the ability with the Sunny Home Manager to have all the information just a click away at any time on their mobile device. Thanks to integrated Smart Home, the user is able to improve self-consumption, network independence and savings through the ability to:
– Automatically start the appliances, according to the planned production, effective and the weather forecast.
– Check on the portal their electricity consumption and view energy savings potential, in a sort of automatic improvement of their habits.
– Being able to keep under control the production and the charge of the battery.
3] Saves
Saves because it minimizes the consumption of energy both from the bill during the night than during the day, thanks to the ability of the batteries to be able to upload and download during the day without this affecting the duration and number of cycles.
Lithium batteries fact, unlike those of the acid, even if partially loaded does not lose efficiency or duration, thus allowing further advantages in the days in which there may be variability of conditions on the photovoltaic production. In these situations, as the passage of clouds, in fact, the battery allows you to not have to ask for power to the grid, saving on your bill.